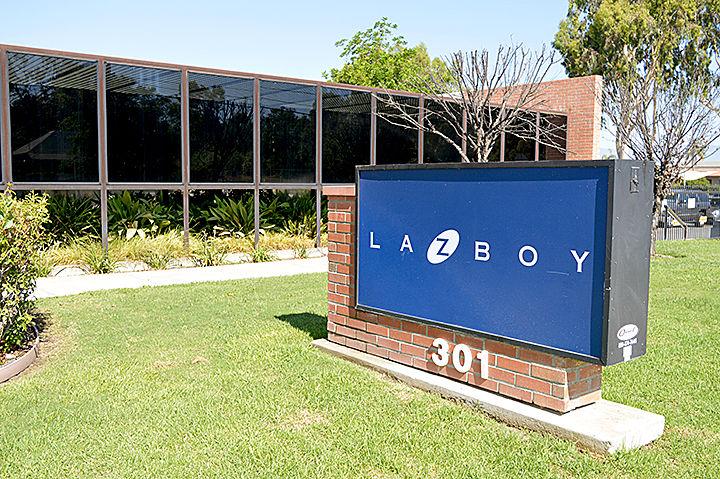 After 53 years, the La-Z-Boy upholstery plant in Redlands will cease operations in October, possibly leaving about 350 people jobless.
La-Z-Boy Inc. announced on Thursday, Aug. 8, that the 200,000-square-foot Redlands upholstery manufacturing facility, which opened in 1966 with 10 employees, will move production to other North America facilities. In addition, the company will transition the leather cut-and-sew operation from its Newton, Mississippi, upholstery manufacturing plant to other facilities.
"We regret the impact these actions will have on those employees affected and will provide outplacement assistance during the transition period," said Kurt L. Darrow, Chairman, president and chief executive officer of La-Z-Boy Inc. in a press release. "We greatly appreciate the contribution of each employee and thank them for their years of dedicated service. However, after an in-depth review of our supply chain, due to ongoing productivity improvements, we determined these moves will further optimize our operations and strengthen our competitive positioning in the marketplace."
The company's Redlands upholstery plant accounts for approximately 10 percent of the La-Z-Boy branded business total upholstery production and manufactures recliners, motion sofas and classics.
The move of the Newton leather cut-and-sew operation is expected to fully transition by the end of the year and will impact  105 of the 525 employees at that location.
"We are committed to ensuring our dealers and their customers continue to receive excellent service, quick and on-time deliveries, and consistent freight costs as we move production to our other facilities," Darrow said.  "With 3.7 million square feet of North American manufacturing space for the La-Z-Boy branded product and about 5,000 employees in those facilities, we have the capacity to not only service existing business but expand our volume as we execute various growth strategies."
The Redlands facility will be idled after operations cease and marketed for sale, he added.
The company expects to incur approximately $5 million to $7 million in fiscal 2020 of one-time pre-tax charges related to the transitions.
Beginning in fiscal 2021, the company anticipates ongoing annual operating savings of approximately $4 million to $6 million pre-tax.