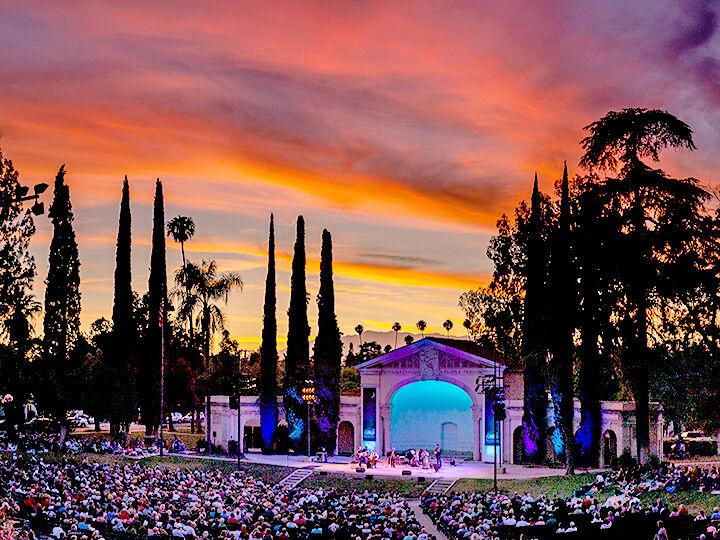 The Redlands Summer Music Festival will start on Tuesday, June 15, with an online performance by the Rastrelli Cello Quartet, the first of six virtual shows until the live acts begin on Friday, June 25, in the Redlands Bowl.
Live performances will begin on with "An Evening Under the Stars" with Giada Valenti and conclude on Aug. 13 with From the Heart Featuring Lana Love and the Cool Classics Ensemble directed by Frank Paul Fetta.
Contingency plans for fencing and mitigating crowd size are in place, if necessary, depending upon the statewide guidance to be finalized on June 15.
Because of the uncertainty of live performance guidelines at the time of contracting, all performances this season, except for the Young Artists Competition, will be 1 hour and 15 minutes with no intermission. Larger performances such as the annual community musical and two symphony performances have been postponed to next season.
"We have missed our bowl family tremendously during this quiet year," said Beverly Noerr, executive director of Redlands Performing Arts. "It is hard to adequately express the joy we have in welcoming the community back to the beautiful Redlands Bowl that we all love so much.  
"It is our hope this year that we relish every wonderful note, delight in every dance, and make cherished memories with family and friends. The bowl is back!"
TAIKOPROJECT and Rhythm India will take us on adventurous musical journeys. Jay White's outstanding Neil Diamond tribute will get us singing along to "the songs of our lives." Balsam Range beckons us to smile and tap to chart-topping bluegrass. And the Young Artists Concerto Competition finals will allow us to experience performances by five of the classical world's rising stars, including a featured piece by sought-after soloist and Young Artists alum, pianist Vijay Venkatesh.  
"The 2021 Summer Festival Season was crafted to bring a shared experience of togetherness, healing and the kind of joy that can only be experienced by enjoying fine performing arts in community with others," said Valerie Peister, program director. "It will be a great reunion of the Redlands Bowl family — to which we hope to welcome many new members as well!"
Redlands Bowl Performing Arts is the presenter of the Redlands Bowl Summer Music Festival, which holds the distinction of being the longest continuously running music festival in the United States at which no admission is charged. More than 100,000 members of the public attend the festival each summer. For more information, please go to redlandsbowl.org or call (909) 793-7316.
All Programs start at 8 p.m. No admission is charged. Programs subject to change. Most programs run approximately 1 hour and 15 minutes with no intermission.
Online concerts
Sponsored by the YMCA of the East Valley
To access the online concerts, visit the Redlands Bowl YouTube channel at 8 p.m. on the date of the concert. Performances will be available online for 24 hours following their premiere at youtube.com/c/RedlandsBowl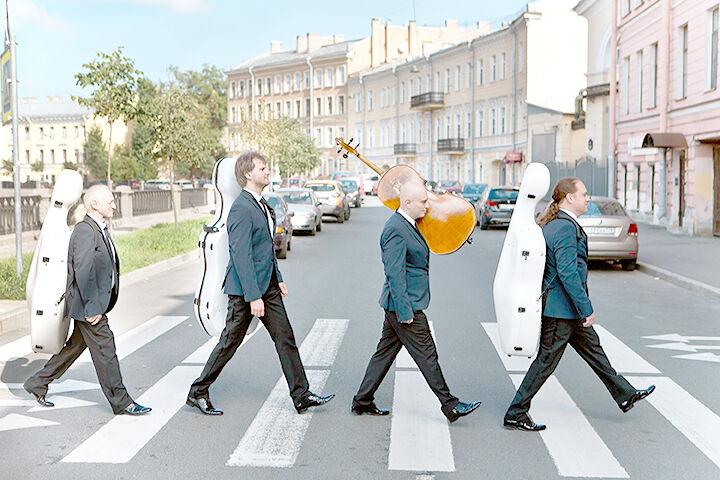 Rastrelli Cello Quartet, Tuesday, June 15
This cello quartet brings an exclusive online concert for the Redlands Bowl all the way from St. Petersburg, Russia. With a variety of repertoire, they play everything from classical to klezmer, jazz and tango.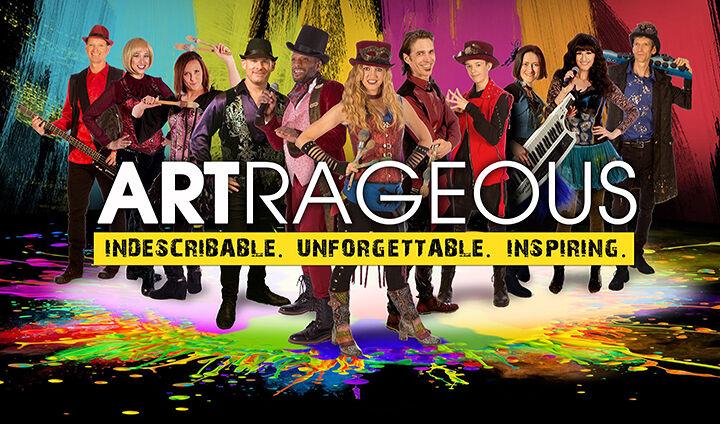 Artrageous, Thursday, June 17
A troupe of multitalented live performance artists, world-class singers, recording artists, highly trained dancers, audience motivators and veteran musicians hailing from the high desert of New Mexico.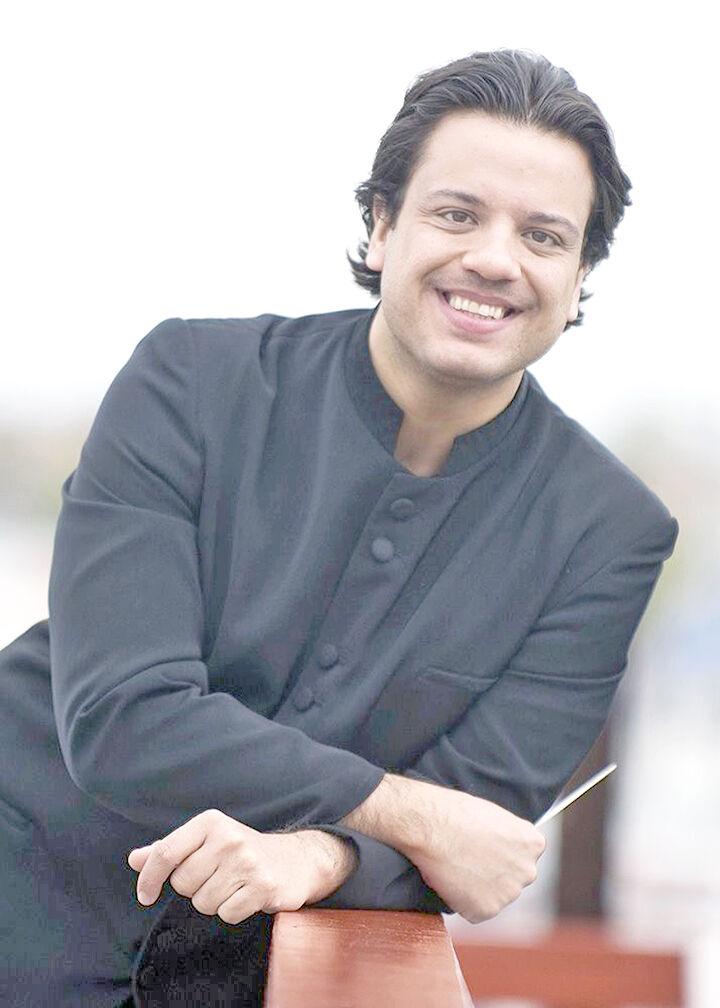 "Penelope" Saturday, June 19
Featuring the Symphony New Hampshire, conducted by Roger Kalia, "Penelope" is a story about a woman whose husband appears at her door after an absence of 20 years, suffering from brain damage. A veteran of an unnamed war, he doesn't know who he is and she doesn't know who he has become. His wife tries to restore him and their bond by reading "The Odyssey" to him. "Penelope" is a meditation on memory, identity and what it means to come home. It's ultimately a story about relationships, compassion and healing.
Sarah Kirkland Snider's "Penelope" is a 60-minute song cycle in 14 movements.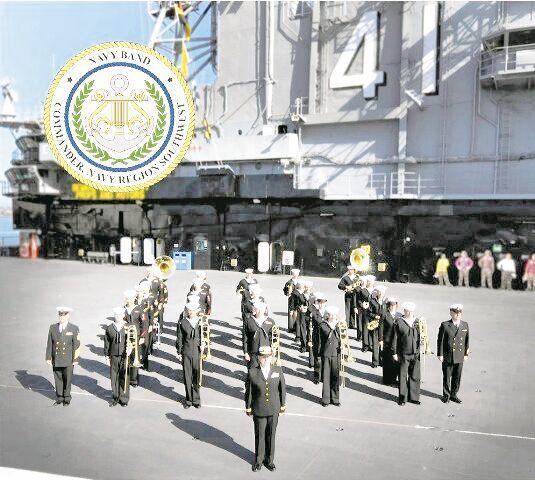 Navy Band Southwest, Monday, June 21
The bowl welcomes the return of Navy Band Southwest for an evening of patriotic favorites, pop music and the swinging sounds of big band.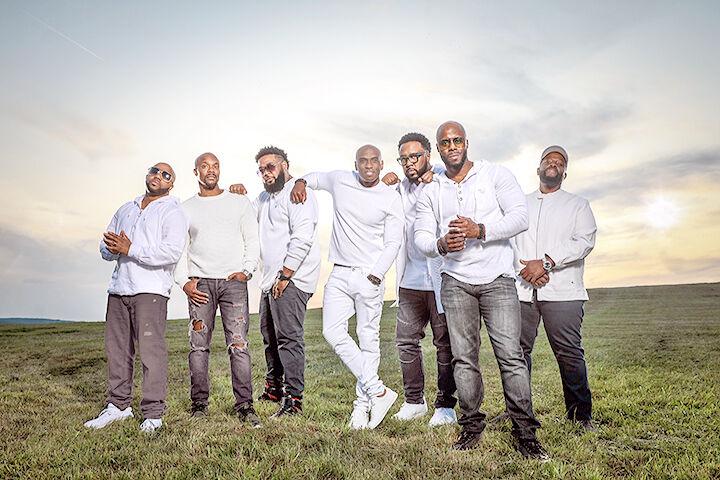 Naturally 7, Wednesday, June 23
Naturally 7 transform their voices into actual human instruments, effortlessly producing music of any genre. Their sonic mastery was on full display in a series of unforgettable performances on CBS's "The World's Best" hosted by James Corden.
In-person concerts
Online reservations are currently required to attend the in-person concerts at the Redlands Bowl. Please visit redlandsbowl.org for more information and updates.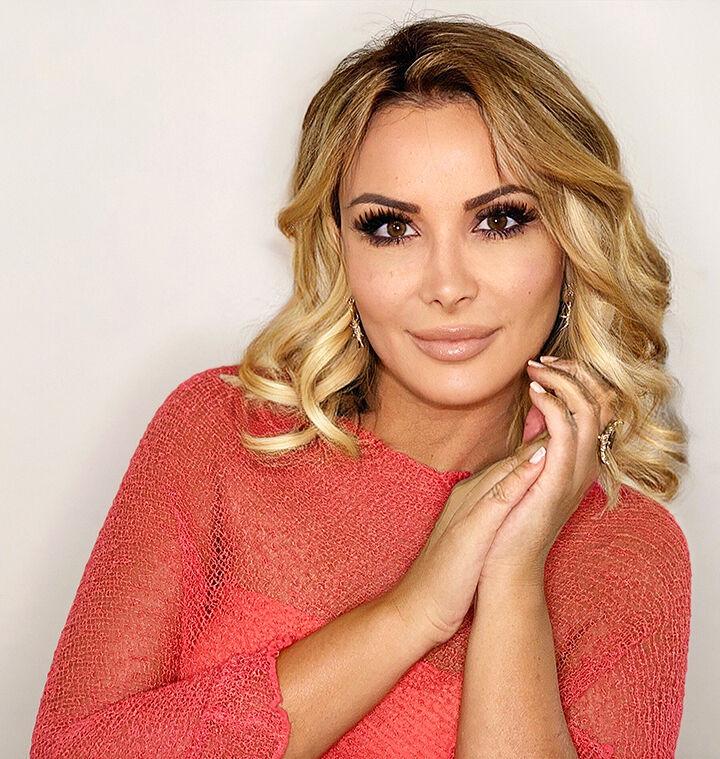 An Evening Under the Stars with Giada Valenti, Friday, June 25
Featuring Redlands Symphony Strings, conducted by Frank Paul Fetta.
Giada whisks her audiences away with pageantry and poignancy, dazzling them with her breathtaking vocals, captivating beauty and her lavish stage presentation.
Sponsored by The Contemporary Club, Redlands.
Grand Finals of the Young Artists Competition, Tuesday, June 29
Featured soloist Vijay Venkatesh, The Hollywood Chamber Orchestra and Roger Kalia, competition conductor, plus five  concerto competition finalists as they compete for the prestigious competition's top prize.
The finalists are chosen through a rigorous worldwide selection process prior to the concert, and the winners announced at the evening's conclusion.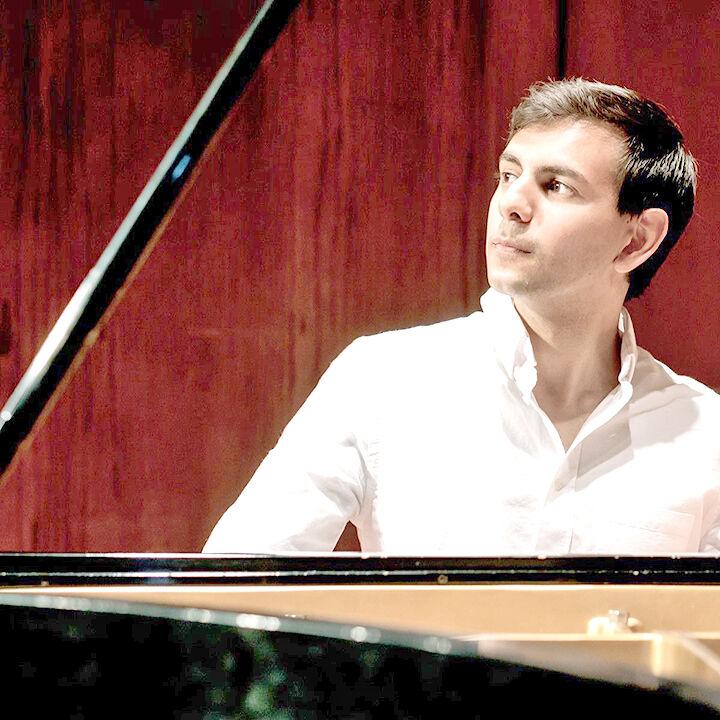 Vijay Venkatesh, piano
Hailed by the Herald-Tribune for his "dazzling pianism verging on the impossible, effortless technical command and authority with a sense of poetry and refinement that belies his years," pianist Venkatesh has been recognized on three continents as a pianist with profound musicianship, sparkling pianism and an innate sense of partnership.
Young artisits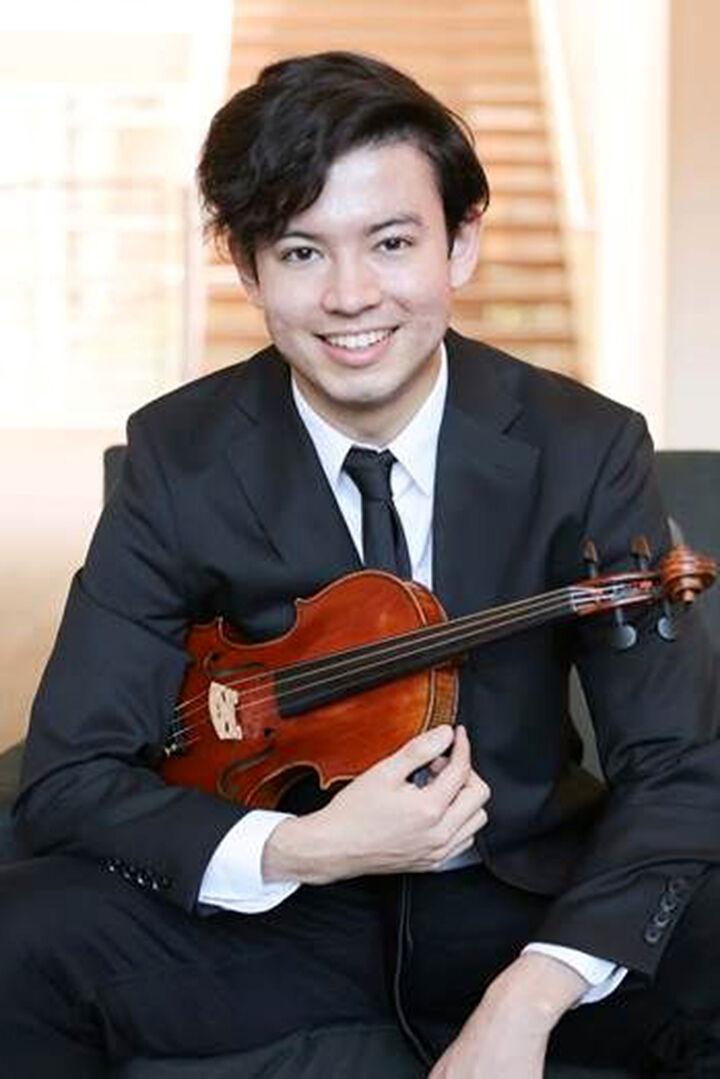 Alexander Hobbs, violin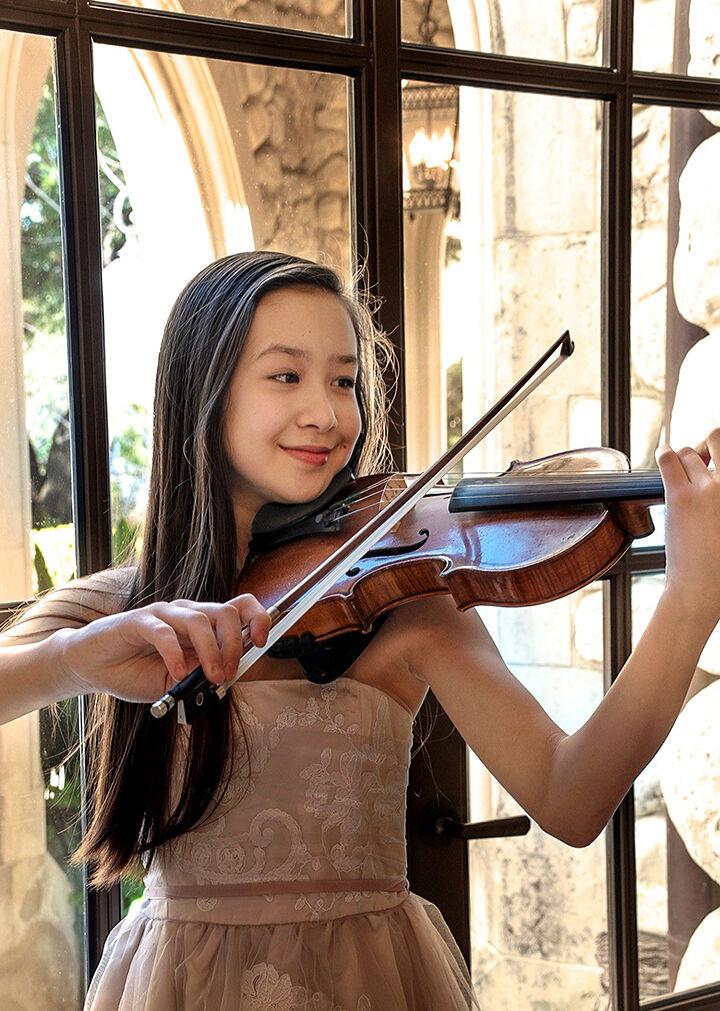 Anais Feller, violin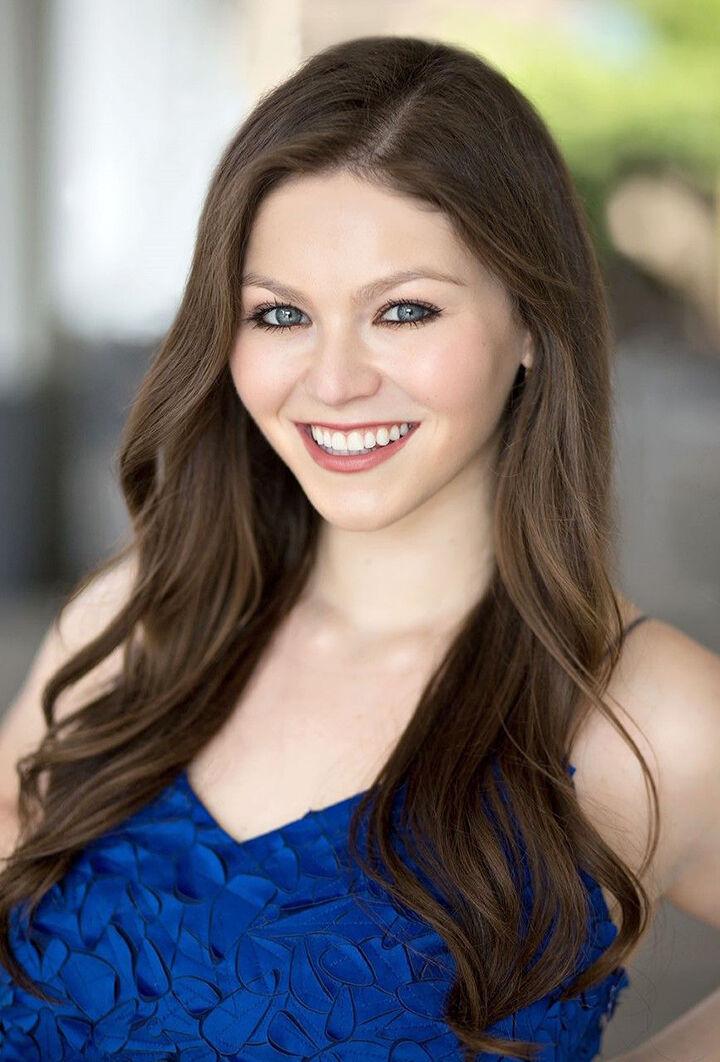 Emily Rosenberg, soprano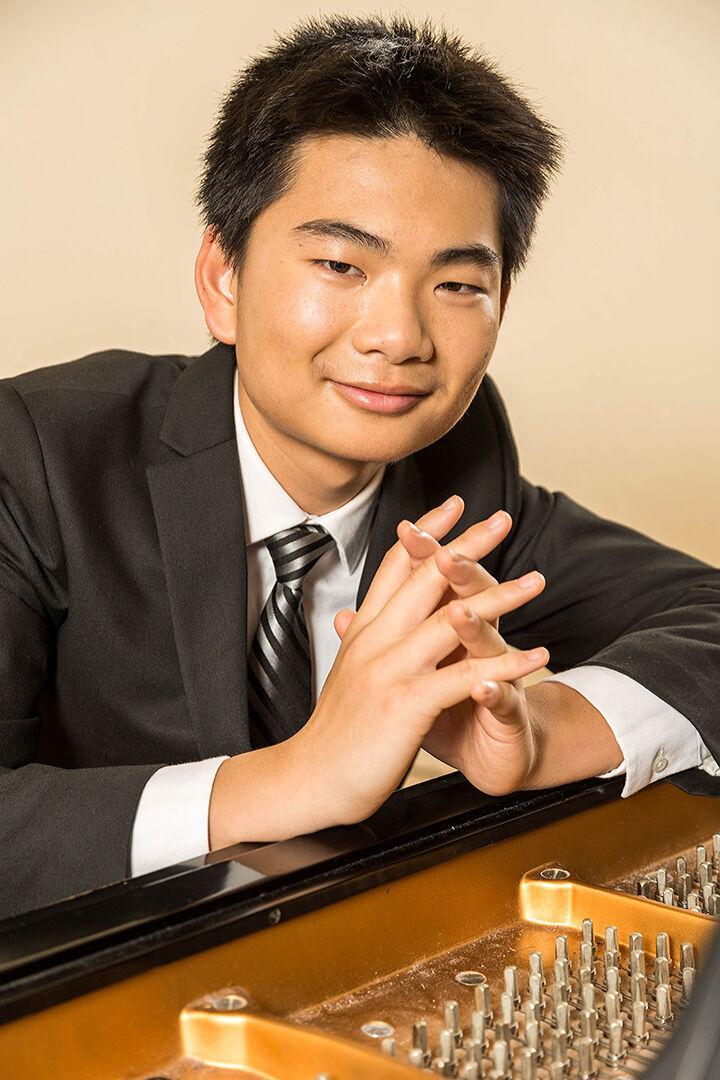 Eric Gan, piano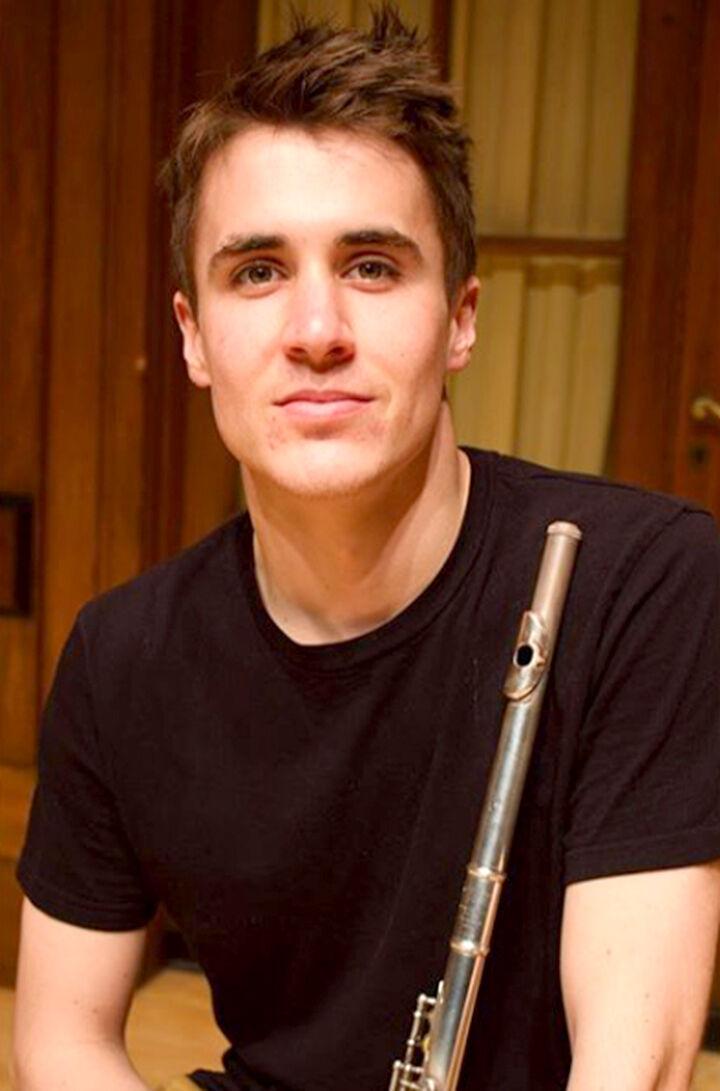 Henry Woolf, flute
Sponsored by: David and Robin Maupin. Scholarship awards sponsored by the Associates of the Redlands Bowl.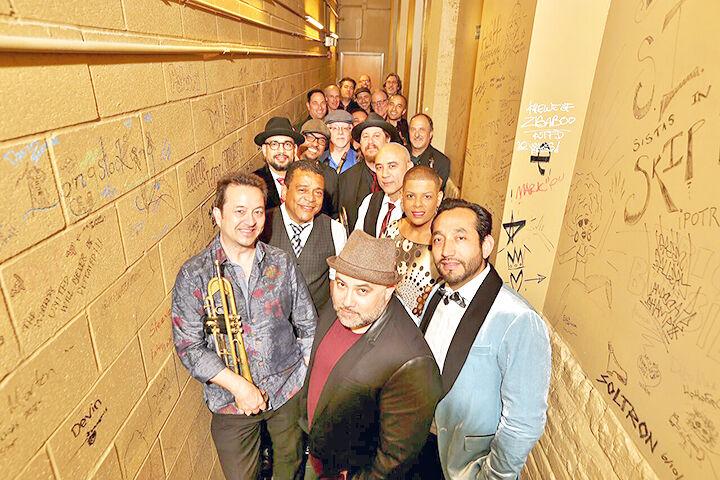 Pacific Mambo Orchestra, Friday, July 2
The Grammy-winning Pacific Mambo Orchestra (a.k.a. the PMO) is a 20-piece, San Francisco-based musical group leading the rebirth of the Latin big band sound. The PMO uses the traditions of the classic mambo-craze orchestras of the 1950s to deliver their original music and clever, modern arrangements of hit songs. Currently, the only fully active Latin big band on the West Coast, this elite group of the Bay Area's finest musicians performs in both English and Spanish.
Sponsored by Larry and Char Burgess and the Will J. Reid Foundation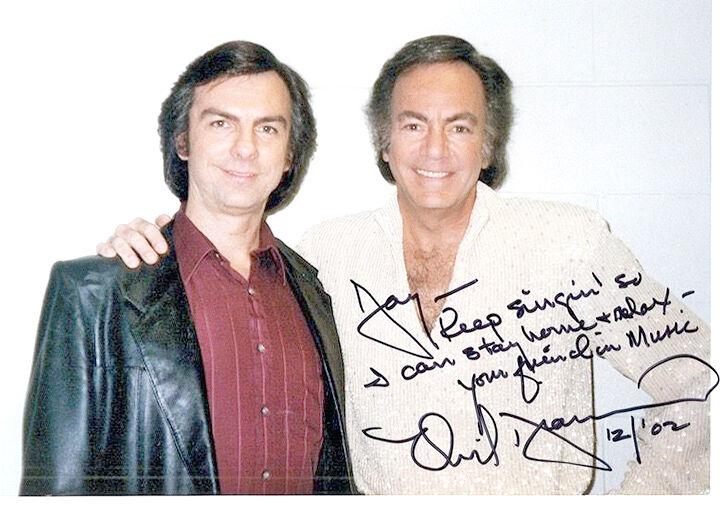 The Sweet Caroline Tour starring Jay White: A Neil Diamond Concert Experience, Tuesday, July 6
Musically inspired by Neil Diamond, Jay White's Sweet Caroline Tour has been hailed as the most authentic Neil Diamond concert celebration in the world.
Jay White will be joined on the Redlands Bowl stage by King Errisson, one of the world's most acclaimed conga players, who played with Neil Diamond's touring band for 45 years.
Sponsored by Jim and Valarie Peterson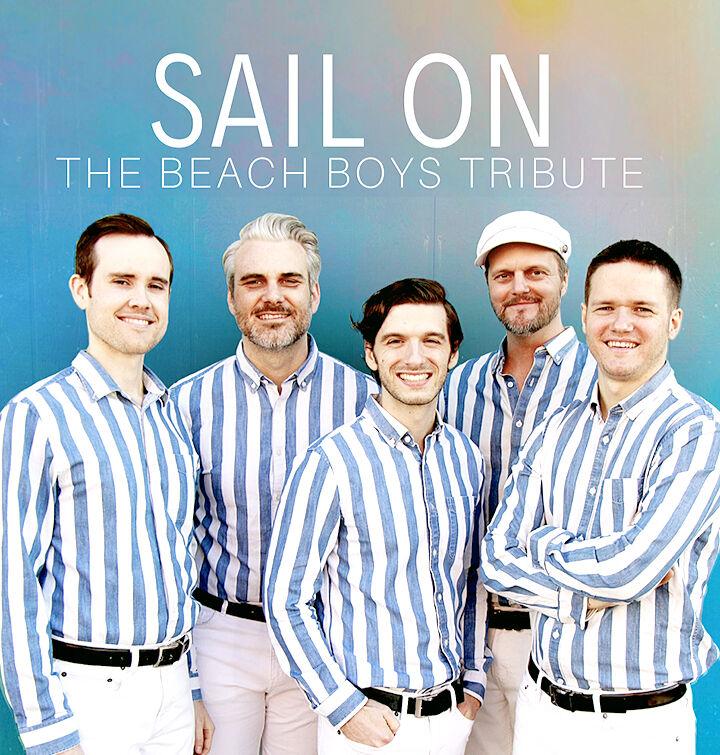 Sail On: The Beach Boys Tribute, Friday, July 9
The most booked Beach Boys tribute in the world, Sail On faithfully recreates the Beach Boys' timeless songs of surfing, cruising, dancing, and dreaming. It's sure to be an evening of "Fun, Fun, Fun" for all ages. Get set for "Surfin' Safari," "Catch a Wave," "Surfer Girl," "Shut Down," "Little Deuce Coupe," "409," "In My Room," "I Get Around," "Don't Worry Baby," "Dance," "California Girls," "Wouldn't It Be Nice?" "Good Vibrations," "Barbara Ann," "Surfin' USA" plus treasures from the Beach Boys' brilliant extended catalog.
Sponsored by the Physicians of Beaver Medical Group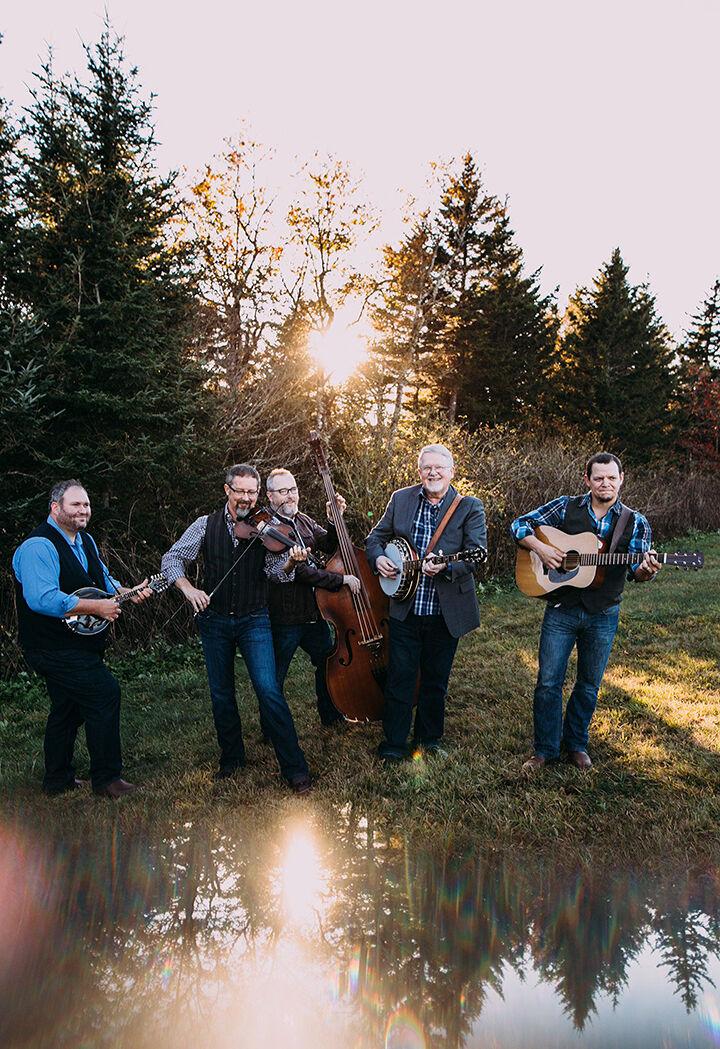 Balsam Range, Tuesday, July 13
The 2018 International Bluegrass Music Association's Entertainer of the Year, Balsam Range, has become one of the genre's most award-winning acts. Since forming in 2007, the group has garnered 13 association awards on the heels of eight critically acclaimed albums. Balsam Range has left audiences spellbound while headlining major festivals from coast-to-coast, selling out venues across the nation and in multiple appearances at the Grand Ole Opry.
Sponsored by Ken and Judith Stanford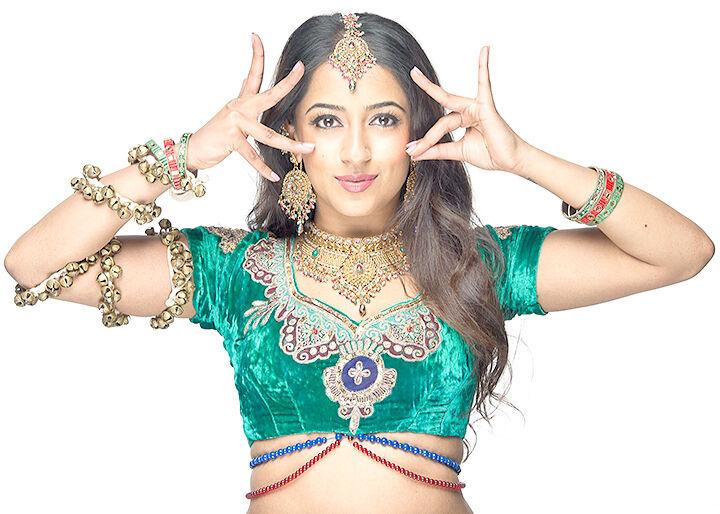 Joya Kazi Unlimited presents "Rhythm India," Friday, July 16
Created by internationally acclaimed director and choreographer Joya Kazi and featuring the versatile company dancers of Joya Kazi Unlimited, Rhythm India takes you on a journey of dance and celebration through the temples, villages and modern stages of beautiful India. Experience the vibrant costumes, dynamic music and soulful rhythms of the "ghungroo" dancing bells with Classical, Folk, and Bollywood performances.
Sponsored by Glenn Vernet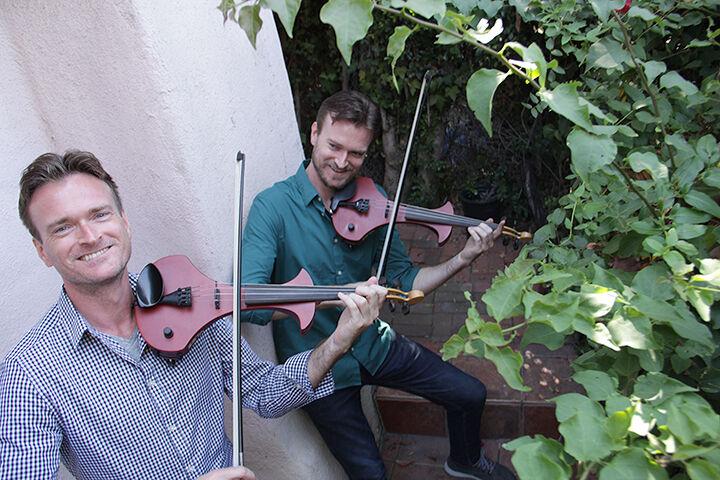 The Electric Violin Twins, Tuesday, July 20.
Award-winning twin film composers and Redlands Bowl veterans Jason and Nolan Livesay have performed all over the world as an electric violin duo, sharing their love of modern classical, pop vocal and traditional Irish/Celtic music. Joined by a live orchestra, their performances include original works and many American Songbook favorites.
Sponsored by Loma Linda University Health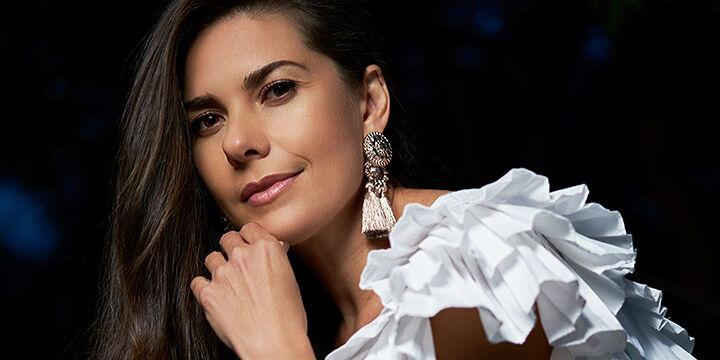 Caro Pierotto Brazil Beyond Samba, Friday, July 23
With a captivating vintage voice and a repertoire that includes samba, forró, reggae, soul and pop, Caro Pierotto defies labels as she musically expresses her love for Brazil.
"The expressiveness and technical mastery in Caro Pierotto's voice underscores Brazil's tradition of great female singers – from Sylvia Telles to Gal Costa," said Ernesto Lechner on "Latin Alternative" for NPR.
Sponsored by Charles R. and Marsha Gebara Geiger in loving memory of Jim Gebara, Nori & Rob Geiger and Yvonne Geiger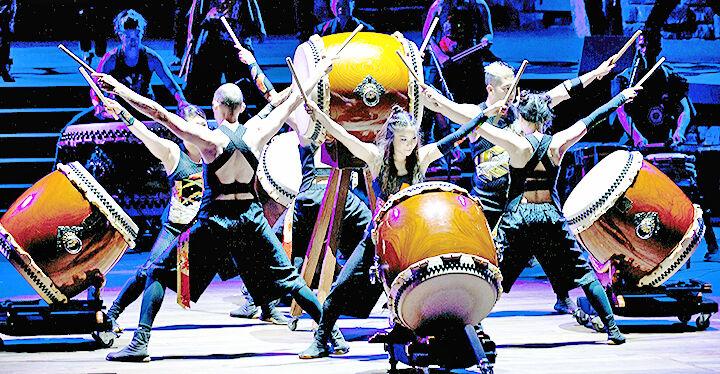 TAIKOPROJECT, Tuesday, July 27
Founded in 2000 in Los Angeles, by a group of young, emerging taiko drummers, the group continues to define a modern American style of taiko, blending traditional forms with an innovative and fresh aesthetic. TAIKOPROJECT first made waves when they became the first American Taiko group to win the prestigious Tokyo International Taiko Contest in 2005. Since then, the group has performed on the Academy Awards, the Grammy Awards, NBC's "The Voice," "Syfy's Face/Off," "The X-Factor," rock band 30 Seconds to Mars' "Up in the Air" music video, Conan, Jimmy Kimmel Live, the iHeartRadio Music Festival, and were honored with the prestigious Visionary Award from East West Players.
Sponsored by Redlands Community Hospital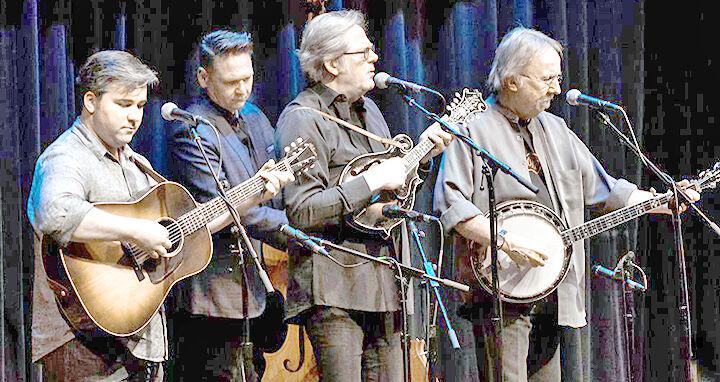 J2B2 John Jorgenson Bluegrass Band, Friday, July 30
J2B2 is an all-star bluegrass supergroup featuring John Jorgenson on acoustic guitar, mandolin and vocals, Herb Pedersen on banjo, acoustic guitar and vocals, Mark Fain on bass, and Patrick Sauber on acoustic guitar and vocals. The four combine forces to form a spot-on union of impeccable musicianship, incomparable songwriting, incredible harmony vocals (a fresh twist combines bluegrass with elements of West Coast folk rock) and seasoned showmanship. The "high lonesome sound" of American roots music at its finest.
Sponsored by University of Redlands, University of Redlands Town & Gown, Clara Mae Clem '48, and Marilyn K. Solter '59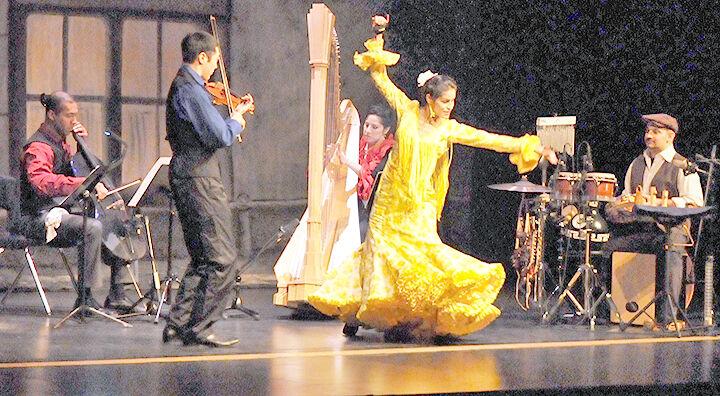 Tango del Cielo, Tuesday, Aug. 3
Leading you through the tight turns, dips, and smoky cafés of Argentina, concert harpist Anna Maria Mendieta's Tango del Cielo is a unique, theatrical music and dance program featuring a fusion of Latin styles including tango, flamenco, Spanish classical, and Latin jazz. The captivating performance, featuring aware-winning musicians and dancers, pays homage to the classic era of silent film.
 Sponsored by the Original Mowbray's Tree Service, Inc. and Redlands Community News, Jerry and Marilyn Bean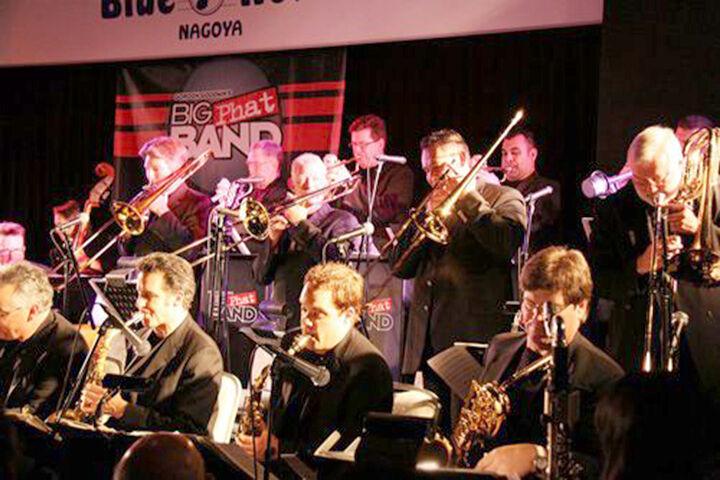 Gordon Goodwin's Big Phat Band, Friday, Aug. 6
Join Gordon Goodwin for a night of big band jazz under the stars.
Sponsored by Bob and Paula Driessnack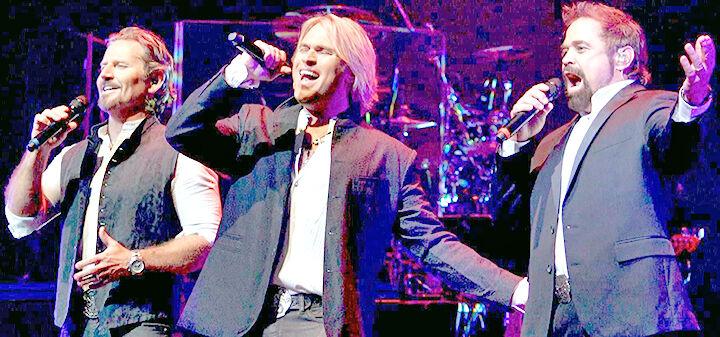 The Texas Tenors, Tuesday, Aug. 10
As 2009 America's Got Talent finalists, the Emmy Award-winning Texas Tenors have amassed a huge following worldwide.
They are Billboard Magazine's tenth-ranked "Classical Artist in the World" for 2019 and are considered the most successful touring group in the history of "America's Got Talent."
Sponsored by Circa 2020 and The Crossings at Redlands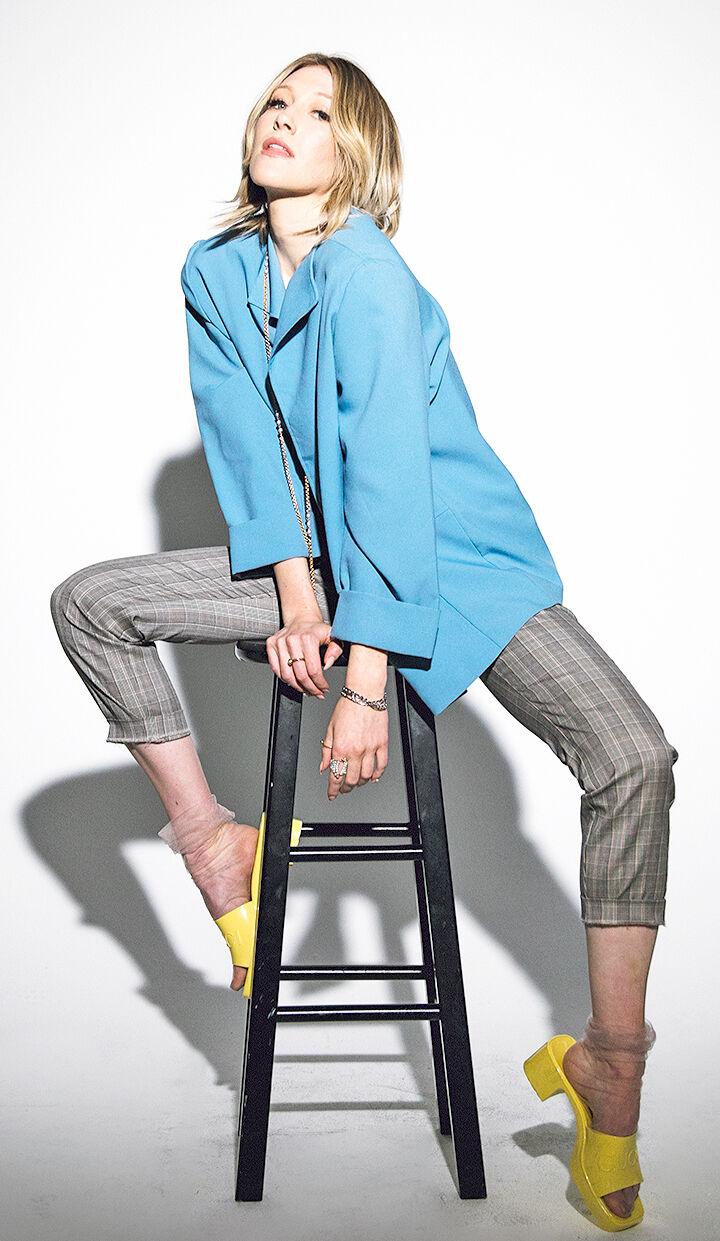 "From the Heart" featuring Lana Love & the Cool Classics Ensemble, directed by Frank Paul Fetta, Friday, Aug. 13
Lana Love draws the 2021 season to a close with songs of love and romance reflective of her buoyant spirit and diverse performance experience, her most recent being Netflix musical, "Malinche," orchestrated by Hans Zimmer and written by Nacho Cano.
She and the Cool Classics Ensemble explore music by Andrew Lloyd-Webber, Rodgers and Hammerstein, Elvis Presley, Giacomo Puccini, Lady Gaga, Michelle Le Grande and some inspiring originals from her upcoming album.
It promises to be an eclectic evening of song stylizations that will warm your heart.
Sponsored by Esri