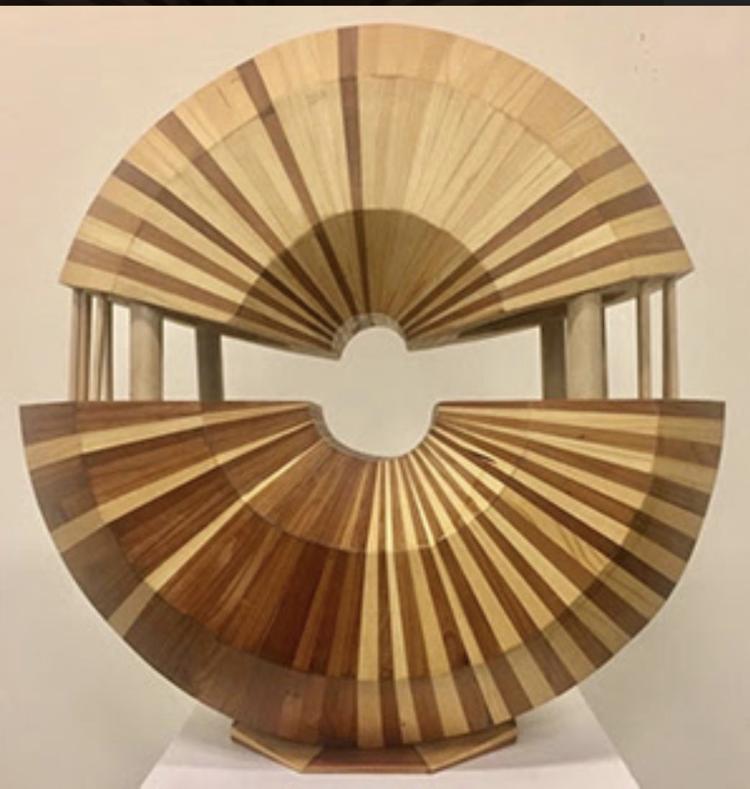 Each year, as students in the College of Arts and Sciences enroll in May Term classes, complete term papers, and make plans for the summer a small group of senior art students gear up to put their work on display. A culmination of a year's worth of work, the annual senior art show gives students a taste of what it's like to be a part of a real gallery opening. This year, that show is going to be different.
"I am really intrigued by the body, particularly faces, hands, ears and eyes, and incorporate them into my functional pieces," said Jaspera Burres, class of 2020.
In response to the COVID-19 pandemic, the University of Redlands closed its eight campuses in March, making an in-person art show in the main campus impossible. Professors Tommi Cahill and Munro Galloway began to think about how to adapt.
"The senior art show is a big deal for students," said Cahill. "Many of the students were designing pieces specifically for the gallery space, with a particular wall or corner in mind. Many of them had to restart their project altogether when they left campus."
Once the California stay-at-home order was announced, Cahill began to have conversations with other Art Department faculty members about moving the show to an online format. Students were asked to take photographs of their final pieces and send them to Cahill and Galloway to build a virtual representation of the show on the university website.
"I imagine the world through shades, shapes, and sounds rather than words," said Thomas Cone, class of 2020, who created the inkjet print, "Untitled #1."
"We wanted to reproduce the experience of the senior art show that would give them a sense of culmination," said Galloway.
In addition to the website, students have been working to produce a printed catalog of their work—something that was planned long before there were murmurs of a public health crisis but that will nonetheless aid in documenting these circumstances.
Cahill and Galloway acknowledge the additional pressure this adaptation has put on the nine students scheduled to be featured in the show. Four disciplines are represented among the group members — photography, sculpture, painting and graphic design. Painting students were left without access to studios; ceramicists found themselves without kilns; and sculptors had to leave installations behind when moving off the main campus.
Still, Galloway notes, these circumstances speak to the resiliency of artists. "Artists are going to make work no matter what," he says. "Graduating college is always a crisis for art students—while there's tremendous opportunity, there's not a designated career path. We're always teaching students to be adaptable and to find opportunity, and this is a great example of that."
At the University of Redlands, sculpture student Matias Lazo-Fanning gained experience by working with different materials including wood, cement, plaster, and tile.
Throughout the process of talking with and collecting photographs of art from students, some things took Cahill and Galloway by surprise, including the exciting opportunity to archive student work in a new way. In future years, Cahill plans to continue to document students' work with a gallery website in order to produce a history and make the show more accessible to those who can't physically attend.
"While students are sad that they won't have the usual celebration of the end of their program, they're happy to have a virtual gallery," says Cahill. "I think we'll all appreciate it more once the dust has settled."
Visit the virtual gallery show at the University of Redlands.