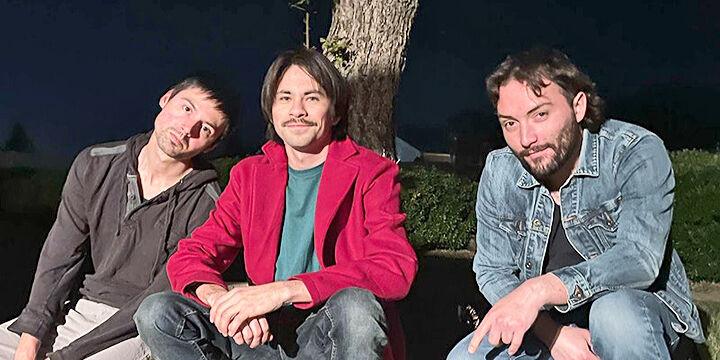 Twilight Jams at Asistencia returns to charm guests with just-plain-good music presented in the extraordinary setting of an early-California-style courtyard under the stars on a warm spring evening. All concerts happen at 5 p.m. Sundays at the Asistencia, 26930 Barton Road in Redlands.
Reservations are available at redlandsconservancy.eventbrite.com.
On May 15, the program will feature Nowhere Blues, with a modern rock spice added to the greatest songs ever written in the history of pop music, according to the press release. Singer/bassist Nathan Wolf, singer/guitarist Ryan T. Martinez and singer/drummer Devyn Serna will perform three sets.  
Wolf and Martinez started their music partnership 10 years ago in the local Beatles tribute band "The Fan Four," then expanded their group to include Serna. Wolf says the three came together to "bring the listener a one-of-a-kind Beatles experience you will not forget."
One week later, the May 22 concert will feature High Strung, described as performing high-energy, danceable Americana music using traditional instruments. Belinda Thorn on fiddle and vocals, James and Patty Flaherty on banjo and hand percussion, David Hosteller on vocals and guitar, and Bill McClellan on vocals and mandolin work together to share their eclectic tastes of old time, jug band, swing, tin-pan alley, ragtime, bluegrass, Celtic and Québécois music. They have a passion for reinterpreting terrific "old" tunes as well as performing their own original material.
"We are always thrilled to host amazingly talented, local musicians and the audiences who support them in our historic courtyard," said Asistencia General Manager Heather Ross
For each event, gates open at 4:15 p.m. so guests may come into the courtyard to enjoy their own picnic with their own food and beverages. Guests may bring their own blankets or lawn chairs to use on the lawn or they may reserve a table, which includes seating and concert admission for four or six. When selecting one of the table options, contact Ross at info@redlandsconservancy.org to provide a list of guests so they may be checked in when they arrive.
Admission for adults is $15 (pre-sale) or $20 (at the gate). Children younger than 12 are admitted free. Table costs are available on EventBrite.com. This is a no-pets event; guide dogs are permitted. Smoking and vaping, however, are not permitted. Reservations are made at redlandsconservancy.eventbrite.com.
More Twilight Jams concerts are being scheduled for June.