The Redlands Symphony will present six concerts in its 2022-23 season including two world premieres and the debut performance with the Redlands Symphony of the acclaimed Trio Arbol.
One of the premieres is a new piece commissioned by Redlands Symphony that is based on the coming to America experience of Latin immigrants.
"This season expresses so many important things: what it means to be an American, how orchestral music can both soothe and entertain, the impact of immigration on people and their families, why Beethoven's music continues to inspire and reassure us, and — in this time of great suffering by the Ukrainian people — how the human spirit eventually triumphs over adversity," said Ransom Wilson, the orchestra's music director and conductor.
"These thoughts and more are explored by the greatest composers in history, using beautiful and touching music, 'the language that says what words cannot.'"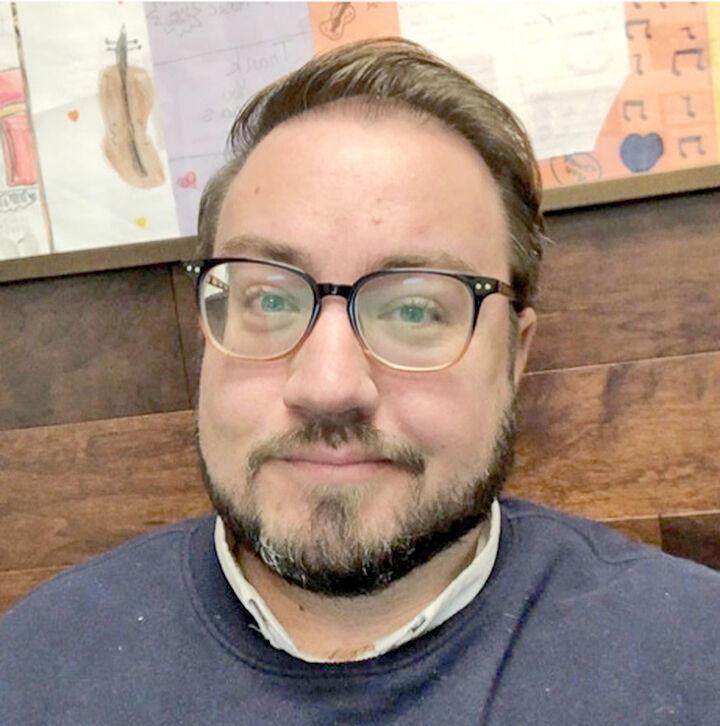 Kevin Eberle-Noel will be returning home when he takes over as executive director of the Redlands Symphony on Tuesday, July 5.
In addition to a bachelor's and master's degree from the University of Redlands and a doctor of musical arts degree from the University of Nevada, Las Vegas, Eberle-Noel brings 15 years of musical, educational and administrative experience to the role.
"I am beyond thrilled to join the Redlands Symphony Association," said Eberle-Noel. "I look forward to working with Music Director Ransom Wilson, the board, the staff, and the musicians to continue the symphony's great work within the community."
Eberle-Noel is well prepared to follow in the footsteps of Paul Ideker, who is leaving the Redlands Symphony after serving as its president and CEO since 2009. It was while working for Ideker in his first administrative role at the Redlands Symphony that opened Eberle-Noel to the arts and culture industry as a career.
After a career in public education, Eberle-Noel pivoted to arts administration, running patron services and education initiatives at the Redlands Symphony with the Redlands and Yucaipa-Calimesa Unified School Districts. Eberle-Noel's connection to the community of Redlands lasted through frequent visits with his parents, who continue to live in town.
Most recently, Eberle-Noel has been the education and community engagement manager with the Palm Beach Opera in West Palm Beach, Florida.
He managed the Opera's Pre-K-12 engagement, adult and community programming, and audience development in addition to other initiatives. Previously he served as the director of orchestra operations and education with the Las Vegas Philharmonic where he developed the wildly successful Music Van, a mobile music engagement program which brought hands-on experiences to more than 6,000 people in rural and outlying areas across Clark County, Nevada.
Luann Bangsund, chairwoman of the board of directors of the symphony said, "We are excited to have Kevin joining the symphony. In addition to his experience as an arts administration, Kevin brings other valuable perspectives to this role, including his experience in the classroom and on the stage."
Eberle-Noel is also an accomplished bassoonist having performed with several orchestras and headliner acts including the Redlands Symphony, Las Vegas Philharmonic, Weird Al Yankovic and the Kingdom Hearts tour, as well as solo and chamber recitals across the southwest and at the Meg Quigley Bassoon Symposium and International Double Reed Society Conference.
When asked what he is looking forward to the most about his new role, Eberle-Noel replied, "I am looking forward to continuing the Redlands Symphony's tradition of top tier music making, community togetherness, and life-long musical involvement for our community."
2022-23 season
The season opens on Saturday, Oct. 15, with a musical celebration of America and ends on May 13, 2023, with music with a distinctive French flare.
Celebrating America, Oct. 15
E. Bernstein: National Geographic Fanfare
Still: Miss Sally's Party (1940)
Adams: Saxophone Concerto
Tower: Fanfare for the Uncommon Woman
Copland: Rodeo: Four Dance Episodes, Patrick Posey, saxophone.
Sponsors: Jerry and Marilyn Bean and the Redlands Community News
Nutcracker: The Concert, Dec 10
Tchaikovsky: The Nutcracker, complete with narration. A world premiere performance of the complete holiday favorite for orchestra, with a narration based on the original ETA Hoffmann fairytale.
Sponsor: Loma Linda University Health and Marilyn Solter,
An Evening Of Mozart, Jan 21, 2023
Mozart: "Abduction" Overture
Weber: Clarinet Concerto No. 2. Jose Luis Becerra III, Clarinet
Mozart: Symphony #35, "Haffner"
Sponsors: Richard and Kristin Thibedeau and The Colburn Foundation
Triumph of the Human Spirit, March 11, 2023
World premiere of a new work commissioned by the Redlands Symphony.
Verdi: Overture to Nabucco
Tchaikovsky: Symphony No. 4
University of Redlands Choral Ensembles
Sponsor: Beaver Medical Group
Beethoven: Three Great Works, April 8, 2023
Beethoven: Leonore Overture No. 3
Beethoven: Triple Concerto. Inaugural appearance by the Trio Arbol.
Simeon Simeonov on violin, Eric Byers on cello and David Kaplanon piano
Beethoven: Symphony No. 8
Sponsor: Beth Threatt
Vive La France! May 13, 2023
Debussy: Rhapsodie
Pierné: Canzonetta
Saint-Saens: Tarantelle
Ravel: Sonatine pour orchestre (Orch. Wilson)
Ibert: Divertissement
David Shifrin on clarinet and Ransom Wilson on fFlute
Sponsor: Esri
The Redlands Symphony's 2022-23 season is sponsored by David and Robin Maupin.
Maestro Ransom Wilson selected Liliya Ugay for the symphony's first majorcomposition commiss…