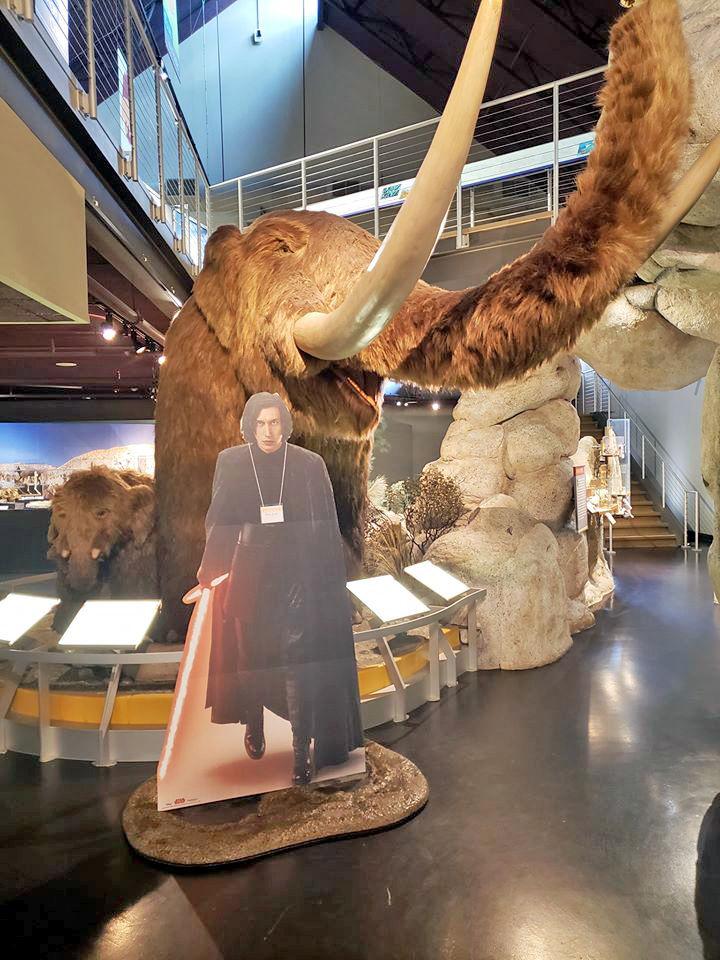 The San Bernardino County Museum is not letting the coronavirus get in the way of learning.
Though the museum has been closed since Monday, March 16, the staff is not letting the closure affect their audience.
On Wednesday, March 18, the museum posted its first picture for the hashtags #VirtualMuseum and #MuseumFromHome. The photo featured a cardboard cutout of "Star Wars" character, Ben Solo, standing next to a mastodon display.
The photo is part of a nationwide initiative to provide content to visitors stuck at home.
"Museums across the country are using social media to continue providing content to visitors even when those visits are virtual," said Melissa Russo, San Bernardino County Museum director.
Why use Ben Solo? The idea came from Crystal Cortez, the museum's earth science curator.
"I wanted to come up with a way to engage our audience online," said Cortez.
"I wanted to use Ben Solo because a lot of people love him and 'Star Wars.'"
Cortez is telecommuting and working from her office at the museum a few days a week.
"I go around and set the cutout beside something and then write a caption that consists of simple science with just enough to spark someone's interest," she said.
Cortez and Solo have taught social media viewers about mastodons, plate tectonics, Devonian period fish and fossils.
"It is a fun and interesting way to get people learning through a difficult time," said Cortez. "People will either follow because they love 'Star Wars', science or comedy."
Cortez is a paleontologist but plans to expand her posts to include a broader spectrum.
"Right now, I am posting every day. I plan to do it until May 4," said Cortez.
How to follow along
Visit: San Bernardino County Museum on Facebook or @SBCountyMuseum on Twitter.