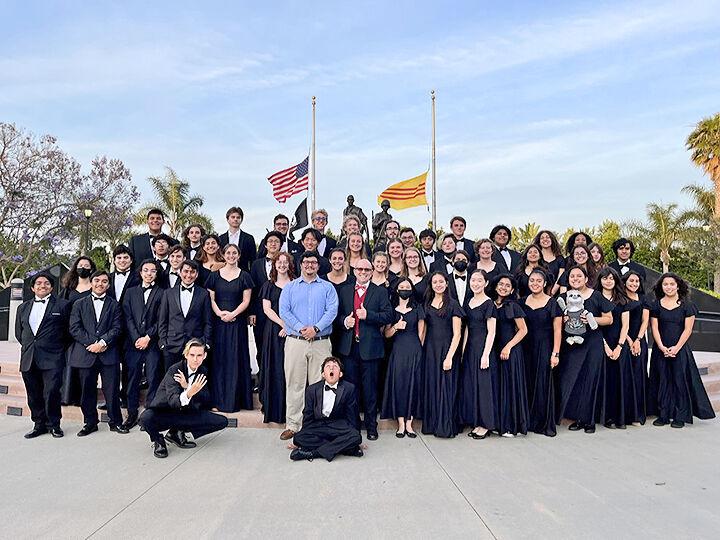 On May 27, the Redlands East Valley Chamber Orchestra, Wind Ensemble and Full Orchestra performed in the 2022 Anaheim Heritage Festival at the Rose Center Theater in Westminster. The festival was judged by a panel of three nationally acclaimed judges.
REV music directors Brian Hollett and Mark Perez and the students attended the Heritage Festival Award Ceremony at Disneyland's Fantasyland Theater. All three groups took home top awards. These results mean each group is qualified to perform at the National Heritage Festival at Orchestra Hall in Chicago or the Ryman Center in Nashville.
"I am so incredibly proud of these students' accomplishments this weekend," said REV Music Director Brian Hollett. "They showed amazing musical maturity and the utmost professionalism during the entire festival. It is so nice to have this kind of success following so many missed opportunities during the pandemic; I am very pleased that these fantastic young musicians had this kind of experience ‒ one that I am sure they will remember for a lifetime."
The REV Music Boosters is accepting donations to help fund travel for the National Heritage Festival. To donate, contact the president of REV Music Booster president at president.revmusic@gmail.com.