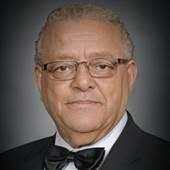 With a powerful singing voice bringing him to perform at venues all over the world and attracting lifelong friendships, even his tone of speaking can be said to have a calming effect. Executive Director Barry Johansson is a Redlands resident, attended U of R and has been teaching voice and piano at his studio, Pathways to Music, for nearly 30 years.
The high lyric C tenor spoke with Redlands Community News about the upcoming show, his extensive career and teaching.
The 501(c)(3) non-profit organization registered under the STAVATTI aerospace company, Freedom Philharmonic, was scheduled to have its inaugural show on Saturday, Oct. 29, at the Pasadena Civic Auditorium, but that has been delayed.
With the help of dear friend and CEO of STAVATTI Aerospace Ltd., Christopher R. Beskar, Johansson has been able to see the Freedom Philharmonic to fruition. His one condition of funding Johansson's grand project? Johansson recounts bashfully, "He said to me on [the] one condition that I would perform at least if not at every concert."
Of the pieces he will perform "Bring Him Home" from "Les Miserables" and "The Prayer" with Mezzo-Soprano Anna Pflieger, Johansson explained that he has a "crossover voice." He is a high lyric C tenor but dually has an operatic sounding voice and can also blend in with Broadway style.
His experience with these pieces doesn't remove the hard work and preparation, but Johansson said that performing songs already in his repertoire does make it easier to manage his duties as executive director.
Naming the orchestra was a challenge for Johansson. He wanted a name that would resonate with people and after many nights and much thought, found it when prompted by the war in Ukraine. Johansson believes that having the orchestra named "Freedom" is appropriate, and upon looking up the definition, was encouraged saying "it's quite interesting the definition of [the word] freedom."
The orchestra will recognize Ukraine in their performance by playing the Ukrainian Anthem & Prayer featuring the Concertmaster Irina Voloshina, who was born in Odessa, Ukraine.
When asked about what advice he would give audience members new to the scene, Johansson had much to offer. He advises that when watching the orchestra, one should look for the violinists, especially the first chair violinist because that section carries the main melody of the orchestra.
On teaching, Johansson admitted the difficult reality for a teacher — the disappointment one faces, at times, to see your most promising students choose not to pursue what they have been training for, in his case music.
Of course, that isn't always the case as he has had many students turn professional. This includes Randy Briggs Jr., a Redlands native who plays keyboard for the Aquabats, Dita Von Teese, burlesque star and singer, as well as other students who have gone on to appear on television and Broadway.