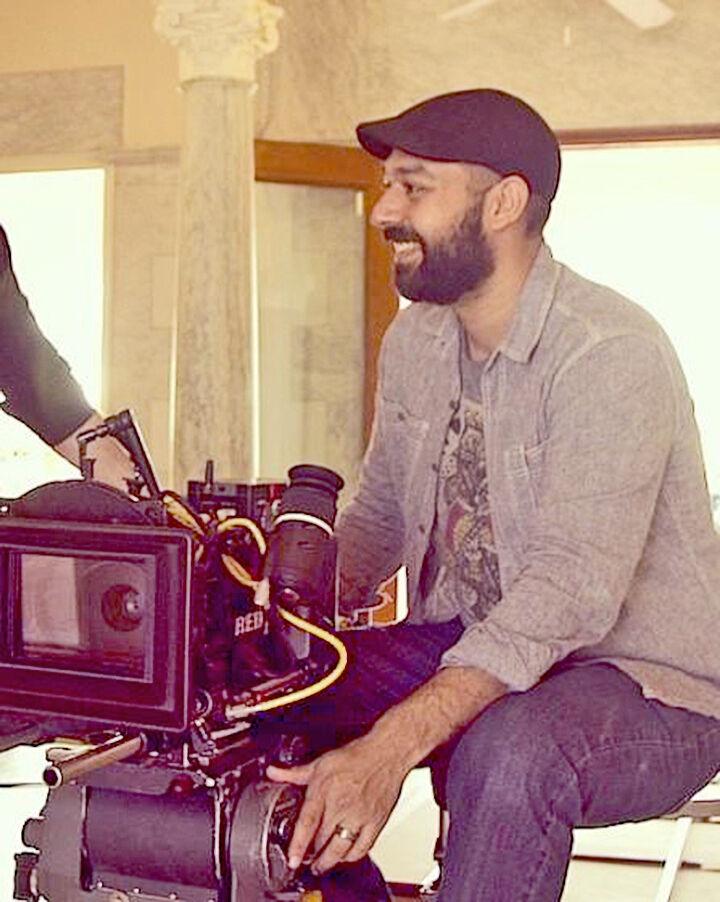 Morgan Sandler, a Redlands resident and chairman of communications and professor of film and television at the University of La Verne (ULV), won best cinematography award at the Madrid International Film Festival for his contributions to the documentary "Bella."
The film is about the life, influence and impact of California-based artist and activist Bella Lewitzky. Described as one of the greatest American dancers of our age, she was a talented and fearless expressionist who dedicated her life to protect the rights of every American and stand up for injustice.
Born in 1916, Lewitzky was raised on a chicken farm in Highland and became the rising star of the Lester Horton Dance Group, the first American inter-racial dance company. She moved to Los Angeles in 1930, and founded the Bella Lewitzky Dance Company in 1966.
Before working on the documentary, Sandler did not know about Bella's career or fight for equality, but was quickly inspired by her life. 
"It was really life changing for me," Sandler said. "There were times when I was behind the camera, and I had tears streaming down my cheeks because I met people who worked with Bella, now in their 70s and 80s, and their entire life path was defined by Bella. It was truly powerful."
Designated one of America's Irreplaceable Dance Treasures by the Dance Heritage Coalition and awarded the National Medal of Arts by President Bill Clinton, Lewitzky continued to inspire those around her even in her final days of life. 
Sandler said advocacy and diversity and inclusivity is a big part of his life and teaching style, 
"Once I found out more about Bella and how important it was to her to defend the rights of people, I knew that this film was one I needed to be a part of," he said.
A special part of the 6 year journey it took to create this film was having some of his students from ULV join him on filming shoots. 
One of those students is Jessica Velasquez, ULV alumna, who assisted Sandler on set as a camera assistant. 
"He is one of those professors you never forget," Velasquez said. "He treated us like working professionals on set and considered our opinions on important aspects of cinematography. The best part was seeing him in action for the first time."
Cinematography is the art of visual storytelling, with a focus on lighting, lens choice, filters, camera angles and movement, and a passion of Sandler's. 
"It helps bring the story to life," Sandler explained. "It creates that emotion and sets the tone for the audience and visuals can be more impactful than using words at times. It plays a critical role in creating an unforgettable cinematic experience."
The film continues to receive recognition internationally, including from the World Cinema Antwerp Belgium Festival, Barcelona International Film Festival and Docs Without Borders Film Festival. 
"It is important to tell these stories because without understanding who the pioneers of these movements were, we cannot understand how to move forward as a collective society," Sandler said. "Without this knowledge of those who came before us, we cannot expect to grow and learn as a community."
To learn more about the documentary and watch the trailer visit bellasfilm.com. 
Sandler is also the author of the book, "Visual Storytelling: How to Speak to the Audience Without Saying a Word," which features images from the Redlands Bowl and Burrage Mansion. It is available to purchase at Barnes & Noble.