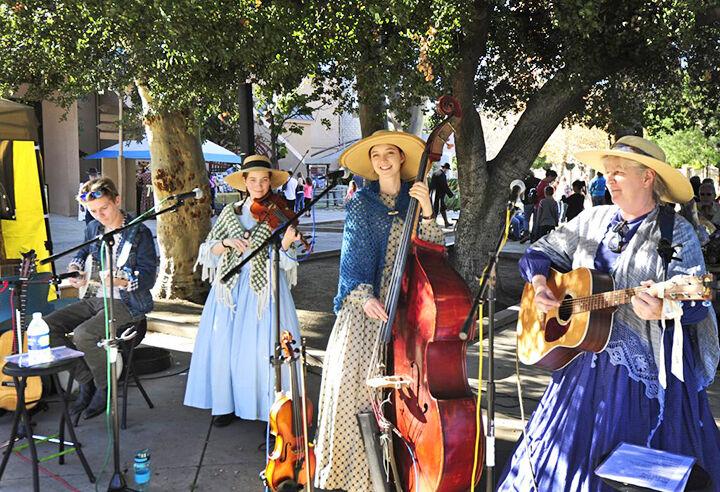 Old West Days returns to the San Bernardino County Museum from 11 a.m. to 4 p.m. on Jan. 14 and 15 weekend. Featuring demonstrations, re-enactors, engaging activities, and entertainment, visitors can participate in numerous activities, such as quilting, leatherworking, rope lassoing, posing for old style photographs in Western clothing with a stagecoach backdrop, and trying their luck at card games like Faro, Vingt Un and Grand Hazard.
Where: 2024 Orange Tree Lane at the California Street exit from Interstate 10 in Redlands.Ho…
Eighteen local nonprofit partners are participating in the event, including the UCCE 4H Club, San Bernardino County Regional Parks Calico Ghost Town, Old Spanish Trail Association, Spanish Town Heritage Foundation, Malki Museum, Big Bear Historical Society, Heritage Trails Association, San Bernardino Historical and Pioneer Society, Mission Inn Museum, Riverside Historical Society, Riverside County Parks Open Space District, Gilman Ranch Hands, Inland Empire Handweavers Guild, the Crosstwisters, UCCE San Bernardino Master Gardeners and Master Food Preservers, Inland Resource Conservation Gardening, and the Valley Prospectors of San Bernardino.
The Brennans, a popular bluegrass family band that was a hit at the event in 2019, will perform on both days throughout the event. Re-enactor Pico Pistolero, certified scoundrel and snake-oil pitchman, will be demonstrating card games, tricks, and scams.
Jennifer Dickerson, the museum's curator of history, said, "We can't wait for history buffs, families, and other visitors to be able to travel back in time and experience the Old West again right here at the San Bernardino County Museum. Our community partners will help us immerse guests in the rambunctious and lively early history of our region with engaging demonstrations and fun activities."
The museum's exhibits of regional, cultural and natural history and the museum's other exciting events and programs reflect the effort by the Board of Supervisors to achieve the Countywide Vision by celebrating arts, culture and education in the county, creating quality of life for residents and visitors.