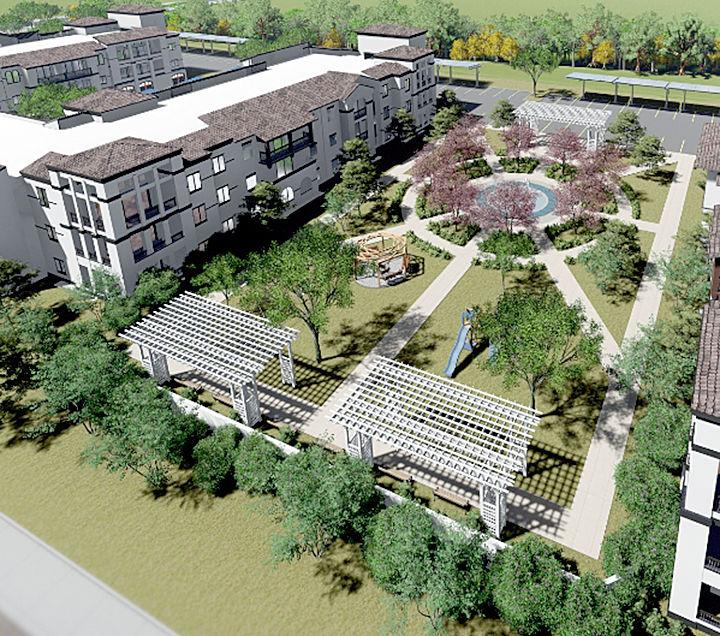 To satisfy the needs of thousands of professionals who commute to the region, a new high-end living community could soon arrive in Redlands.
The proposed LuxView Apartment Living complex — presented to the Planning Commission on Tuesday, July 23 — would be one the finest communities in the region, consisting of 328 units confined to two three-level buildings in the 1600 block of Orange Avenue in Redlands, according to the developer.
"More than 5,000 medical professionals commute to Redlands every day for work and they are in desperate need of high-quality rentable housing," said Gary Miller of Miller Architects during a PowerPoint presentation. "The area is missing high-quality family housing."
Miller said the LuxView Apartment complex would be off Orange Avenue between Alabama and Iowa streets and will include a clubhouse, on-site amenities and open space.
A video presentation indicated the project would offer an enclosed playground for children, a conference room where professionals could work from home, a community pool, state-of-the-art gym and open spaces where residents can jog, run or walk.
Miller said the project would be similar to a complex next to Victoria Gardens in Rancho Cucamonga and to the Villages at Spectrum in Irvine. The project would also offer a library and a demonstration kitchen where young professionals can cook, he said.
"The idea is to create a resort-like environment," Miller said. "You don't have to travel to Hawaii, you just go home."
The Planning Commission took no action on Tuesday and could decide whether to recommend or deny approval to City Council on Sept. 10.
Opposition to the project quickly arose. Brian Sexton, president of the Cottage Lane Homeowners Association, raised concerns about the traffic increase the project could generate in the area, in addition to the tall buildings blocking the view.
"(Cottage Lane residents) are concerned over the impact on their neighborhood by this sprawling three-story complex that will box them in and surround them in on two-sides," Sexton said. "The tall buildings completely obscure the views both to the north and to the east. Their home values, and enjoyment could be negatively affected.
"They are also concerned over the increase of the traffic to the area. With 328 new apartments planned, and the potential of an additional 650+ new cars added to local daily traffic. How will it affect traffic on the local streets, freeway on-ramps, and the intersection of Alabama and Redlands Boulevard that can barely handle the traffic now?"