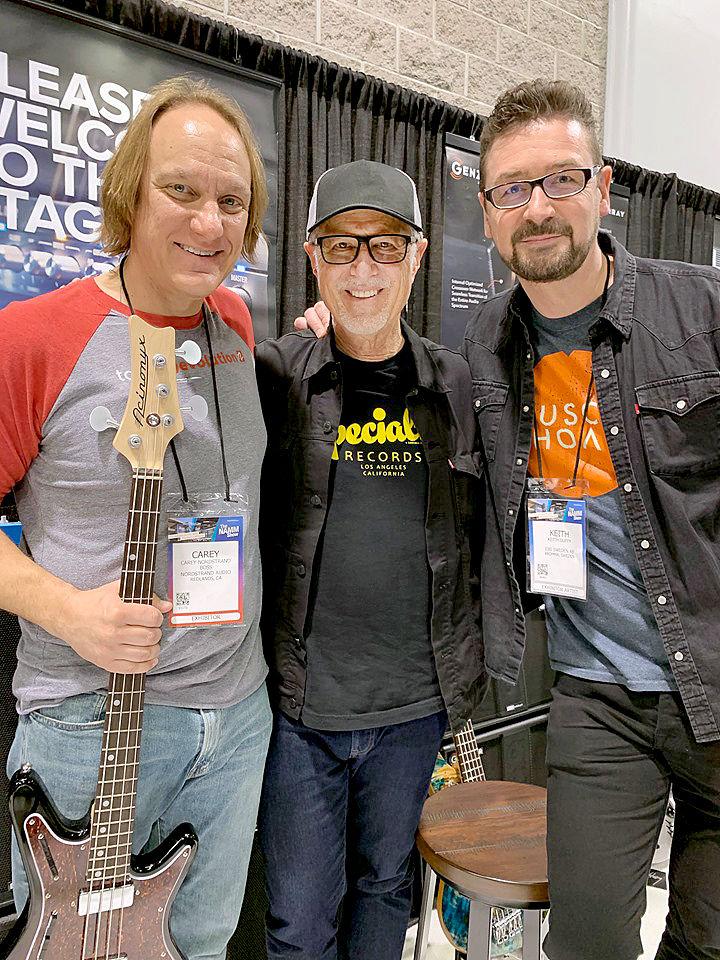 The restrictions placed on people and venues during the COVID-19 lockdown are having an effect on everyone. The Redlands Community News sat down with two professional musicians living in Redlands, Carey Nordstrand and Julian Garza, for their perspectives and some ways to find and support local music right now.
Carey Nordstrand
Carey Nordstrand not only plays bass, he has been building them for more than 20 years and his company Nordstrand Audio is known worldwide. As a producer, Nordstrand has worked with local artists including Maria Sweet, Small Spaces and Julia Lenhardt.
What are the issues facing Redlands artists and musicians during the COVID-19 lockdown?
Carey: I think this is hard to say at this time. Obviously, if we're not supposed to gather then it's hard to rehearse and gig or even go in the studio and record tunes. And while I'm sure lots of musicians have some recording gear at home and they'd like to write songs and create I'd bet it can be a challenge when there's so much financial stress and uncertainty.
Is music important to people during a crisis?
Carey: "Absolutely. I think it becomes more important than during "normal" times, which, honestly, I'm not sure we've had for a while now. I think music can provide comfort in the form of tunes we know really well and tunes that help us find personal meaning in our lives. And that's probably very important for a lot of people during times of such deep uncertainty."
Are there important online channels people can use to support local musicians in the Redlands area?
"I'm not sure there's an easy way to support musicians, especially right now. The things I mentioned above have made finding money extremely challenging for musicians. There are sites like bandcamp.com which is a music hosting and sales company. Basically anyone can upload their tracks and create a page to sell their music (bandcamp takes a small cut of each sale).
"There's an online music collaborative site called drooble.com. It looks interesting but I haven't spent much time there yet figuring out what's up with it."
Julian Garza (Junior Vegas)
Redlander Julian Garza, also known as Junior Vegas, has been touring and playing with everyone from bedroom players to Grammy Award winning artists for over 20 years. He currently owns Sonic Amps where he builds harmonica stomp boxes and custom microphones.
Any advice for a musician out there during this turbulent time?
"Now is the time to step out of your comfort zone, do some live IG (Instagram) posts and any other social media. Reach out beyond your inner circle of friends. Now is the time everybody is looking for something new. This could be a major boost for you when it comes full circle.
Is music important to people during a crisis?
"Music is super important to people in down times looking for a way out mentally from depression, boredom, stress and a whole host of other things."
How can people support local musicians?
"They can buy their merch, and any other things they have to offer, and one major note is encouragement."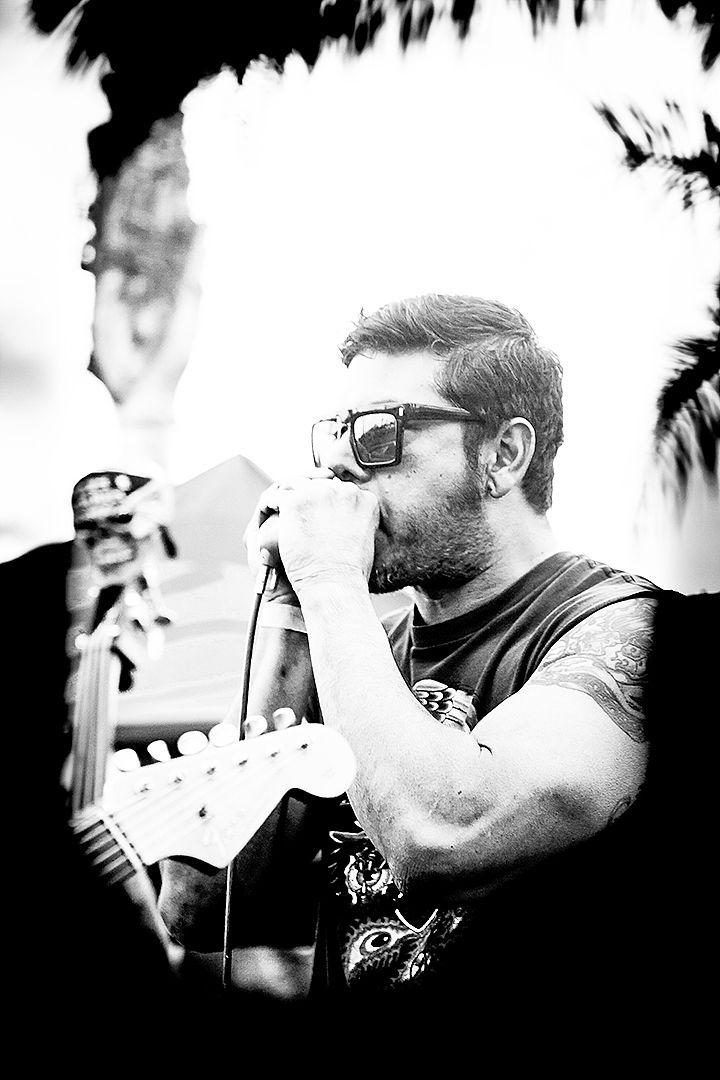 Find local music online
On Facebook, people have started a worldwide musical challenge called the Live Stream Cover Challenge. Look for Redlands musicians to be right in the thick of that.
A simple search for "Redlands California" on soundcloud.com where Carey Nordstrand uploads his own songlist can lead to hours of incredible local music.
On bandcamp.com local musicians are selling their entire albums for just $4 and it is a great avenue for locals to discover musicians and where musicians can upload performances.
COVID-19 links
Change.org petition: Carey started to help get big music streaming services to implement a "tip the artist" feature to help smaller local musicians: change.org/p/spotify-help-fix-the-music-business-before-it-s-too-late
Live Stream Cover Challenge: facebook.com/groups/835911280255718/
Soundcloud "Redlands California" search: soundcloud.com/search?q=Redlands%20California
Carey's Soundcloud channel: soundcloud.com/carey-nordstrand
Local albums for $4 apiece: Bandcamp.com
Small Spaces: smallspacesband.bandcamp.com/releases
Julia Lenhardt: julialenhardt.bandcamp.com
Maria Sweet: mariasweet.bandcamp.com/
Her band Moba Jones: mobajones.com
Note from a merchandiser
Due to the outbreak of the coronavirus, many tours and festivals have been canceled.
Bands need the support of their fans more than ever. If you were planning on attending a show that was canceled, please consider buying merch online through their official sales channels. There are tons of great bands and merch companies out there dealing with the same issues.
Music has helped a lot of people during rough times, let's return the favor.
— Travis Duscay