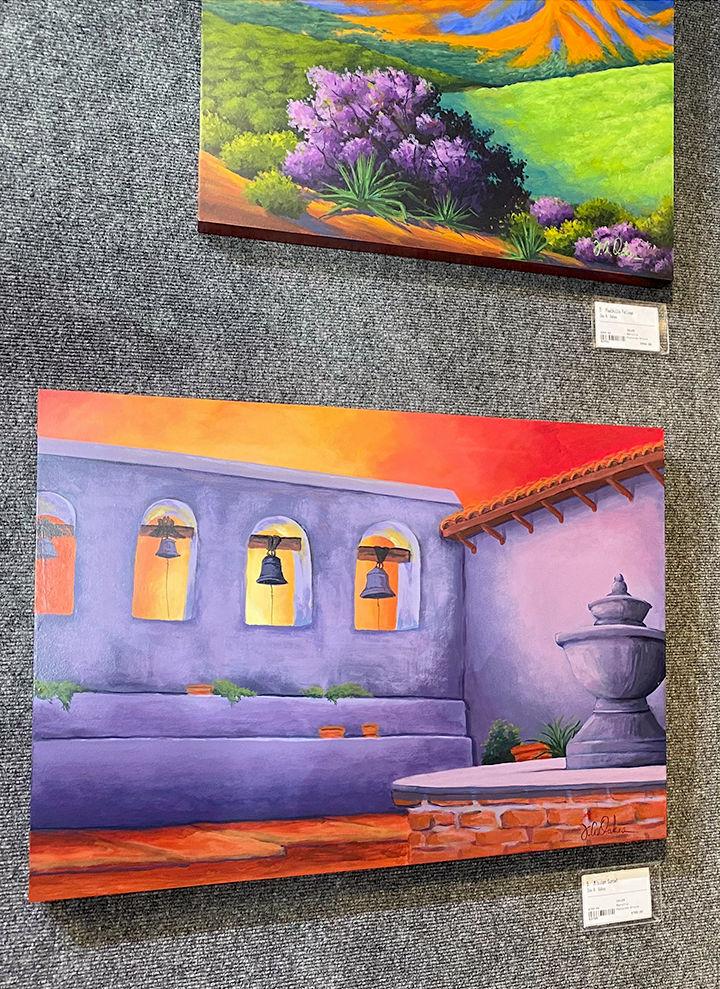 In January, the Redlands Art Association has color galore hanging on its walls.
Joe A. Oakes' paintings will be featured until Jan. 24. They are pieces that art lovers will not want to miss.
Oakes believes that each painting is an emotional response to color, whether it is real or imagined.
He paints with acrylics and oils, first acknowledging the least obvious colors in the subject. He then makes those colors bolder so they can shine.
Transforming dull colors into bright hues is something that Oakes feels is important for his art.
"That is the spark needed to awaken our desire to know color better and enjoy it in our everyday lives."
There are eight of Oakes paintings hanging in the Redlands Art Association.
Lush landscapes, a purple mountain skyline, a sunset behind a mission, rolling hills and desert terrain are all unique in their color story.
Oakes feels that people have become blind to the colors of the world. Through his art, he aims to give those colors back to each person.
While he had been painting since he was a boy, his move to Southern California in 1992 is what inspires his current works. Oakes graduated from Cal State Fullerton with a bachelor of fine arts degree in 1997.
After starting a family, Oakes did not have much time for painting. However, in 2009 he began to find the time to create pieces. He started to teach painting at his local senior center in 2010. Through teaching, he was able to share his love of art and improve his techniques.
Oakes still teaches and participates in exhibits throughout Southern California. He has won numerous awards for his work in color.
His most recent awards came in 2019 when he placed first in the Chaffey Community Museum of Art's Annual Member Exhibit. He came in second in the fourth annual Landscapes Art Exhibition in Palm Springs. Oakes took home another second-place award in the Brandon Gallery Juried Exhibition in Fallbrook.