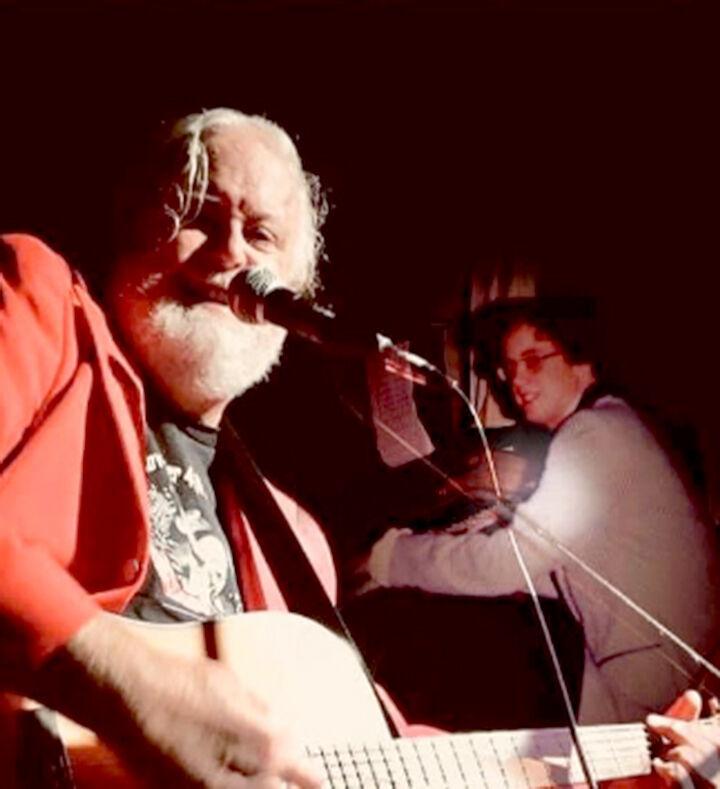 DES MOINES, IOWA – In June and July 1972, four high school debate team members from Des Moines, Iowa, traveled to Redlands, California for the monthlong Golden West Forensic Institute at the University of Redlands.
One of them, songwriter B. John Burns of Johnston, Iowa, returns to the Redlands campus for a 90-minute concert from 7 to 8:40 p.m. Thursday, July 7, of his original music at the Brown Amphitheater outside Lewis Hall.
"My summer at Redlands was critical to me as a writer," Burns explains. "It was my first time away from home, my first time in California, my first time west of Omaha, and my first time in an airplane."
The most significant product of the California trip developed two months later back home in Iowa.
"I sat down at my mother's Cable Nelson spinet piano and did something I had no idea I could do. I wrote a song about the travel experience, called 'Last Airport Home.' Soon after that I wrote a second song, then another. In little time, I was writing a song a day."
Burns has continued writing songs to the present date. He estimates that he has written at least 5,000, which he has performed with bands and as a solo artist in 24 states.
His 2021 album "A Mile Off Shore" is available for uploading and streaming on Spotify, Apple Music, iTunes, Amazon Music, YouTube, and many other streaming services (https://distrokid.com/hyperfollow/bjohnburns/a-mile-off-shore ). Seven other albums are available for streaming. His 2022 Golden Jubilee as a songwriter is publication of "Baby Pictures: MyYear on the Road with Baby Lester" and "Buggy Bumpers," Burns' memoir about his travels in the mid-1970s with a show band on the Holiday Inn circuit.
"Baby Pictures" will be available as an e-book on Amazon Kindle, Barnes & Noble Nook and others on Friday, June 17. A hardback version will be available for purchase on demand on Aug. 19. (https://store.bookbaby.com/book/baby-pictures)