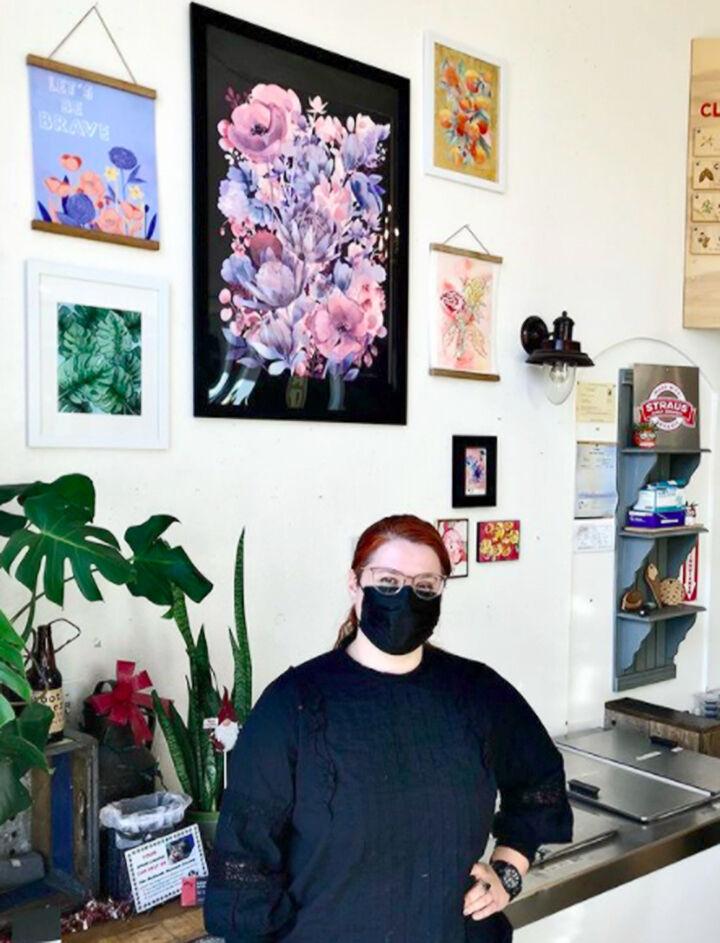 Art lovers are in for a special treat when they visit downtown Redlands' À la Minute now through the middle of February. A wall of the ice cream shop is hosting a show called "Possibilities" from illustrator and watercolor artist Ekaterina Orlovie.
Most pieces in "Possibilities" are watercolor or mixed-media watercolors. Orlovie said the biggest piece is about feeling everything all at once.
"While it was originally inspired by navigating through the overwhelming emotions of being a first-time parent, the show has a hopeful tone — something I think we all need from time to time," she said.
According to her website, Ekaterina's work is inspired by folklore, the supernatural, the natural world, femininity as well as themes related to her heritage."
"I'm very inspired by the natural world, especially flowers and how they make us feel and how we associate certain memories with them," she said.
Originally from Russia, Orlovie now lives in Riverside, and is one of the artists featured at The Artlands shop and gallery, also in downtown Redlands. Orlovie volunteers regularly with the shop, which curates the art at À la Minute.
Artists do not have to be associated with The Artlands to show work there. They also occasionally host group shows for artists who don't have a large body of work.
"I'm very thankful for À la Minute," Orlovie said. "I think it's wonderful that they are supporting local artists and The Artlands."