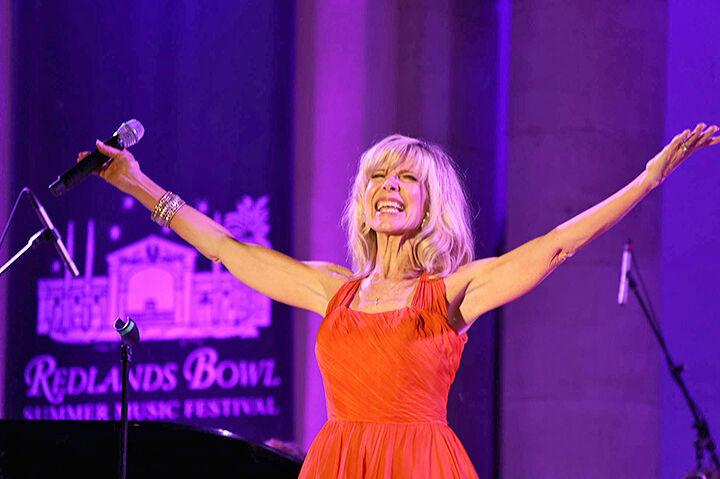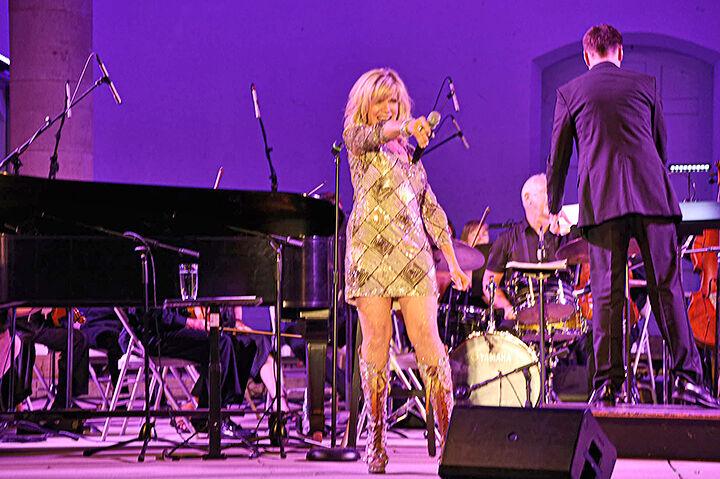 The air last Friday night was as warm as the welcome as the Redlands Bowl Performing Arts kicked off the 99th season of the Redlands Bowl Summer Music Festival.
"What a great start to the 99th fantastic Bowl Season. Debby Boone did not disappoint and the orchestra was great as well. Altogether top flight evening," attendee Char Burgess praised the evening's entertainment.
Singer, actor, and storyteller Debby Boone opened the season as part of her Swing This! tour, bringing back the feel of Vegas in the 1960s.
"These Boots are Made For Walking," and "You Light Up My Life" are but two of the songs carried on the warm air throughout the venue and beyond.
Weaving stories and songs, she evoked memories of Las Vegas in the 60s. Her storytelling included enchanting the audience with flashbacks, both in story and video, of time spent on stage with Dean Martin, Frankie Valle, her dad, Pat Boone, and other notable artists of that bygone era.
Kristi Marnell, of the RBPA, was pleased with the turnout and the show. "It was magical," she said, speaking of the beautiful music and storytelling.
As in years past, the Redlands community filled the bowl with camaraderie and friendship as they eagerly awaited the night's entertainment.
Fan Bob Driessnack was also pleased with the evening and its stars.
"The name Debby Boone is well known, but I knew her mostly from her main hit from years ago.
"I loved her blending of swing-style songs, especially some of the older songs I remember well from listening to them with my parents. She did a great job of singing them, and the accompanying music from the symphony was very well done and paired with her voice very well. Great opening night at the Bowl!"
Based on the response from the crowd and the success of opening night, Redlands Bowl Summer Music Festival will continue to delight fans all season.