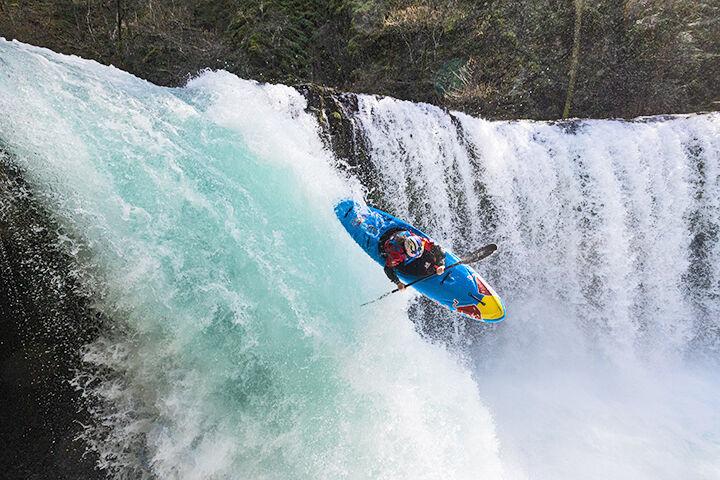 Migrating polar bears in Canada, rock climbing on the Yucatán Peninsula, kayaking above the Arctic Circle and skiing in the Karakoram mountains of Pakistan are among the subjects of short films featured in the Banff Mountain Film Festival World Tour on Friday, Feb. 24, and Saturday, Feb. 25, in Redlands.
Hosted by the San Gorgonio Wilderness Association, the film festival begins at 6:30 p.m. at the Fox Event Center, 123 Cajon St., Redlands. Doors open at 6 p.m. Tickets are $30 and may be purchased online at www.sgwa.org or at the door. A different program of films will be offered each night.
The Banff Mountain Film Festival, a program of Banff Centre, is the largest and one of the most prestigious mountain festivals in the world. After the film festival in Banff, Canada, a selection of films that won awards and were audience favorites are selected for the Banff Mountain Film Festival World Tour. With stops planned in roughly 550 communities and more than 40 countries across the globe, the Banff World Tour celebrates achievements in outdoor storytelling and filmmaking worldwide.
The San Gorgonio Wilderness Assn. Film Festival hosts the festival to raise money and to recruit new volunteers. SGWA maintains trails in and around the San Gorgonio Wilderness and the Cucamonga Wilderness for the U.S. Forest Service; provides volunteer foot and equestrian patrols in these wilderness areas; staffs the Barton Flats Visitor Center, the Mill Creek Visitor Center, and interpretive sites at Horse Meadows and the Big Falls picnic area in Forest Falls; presents weekly nature talks during the summer at the Greyback Amphitheater in Barton Flats; and manages the wilderness permit system for the Forest Service.