The Del Mar Grill & Cantina in Yucaipa is a Mexican restaurant that focuses on seafood, but also offers a number of other intriguing items from which to choose, including an array of mocajetes, posole, assorted fajitas, chile verde, chile colorado and menudo.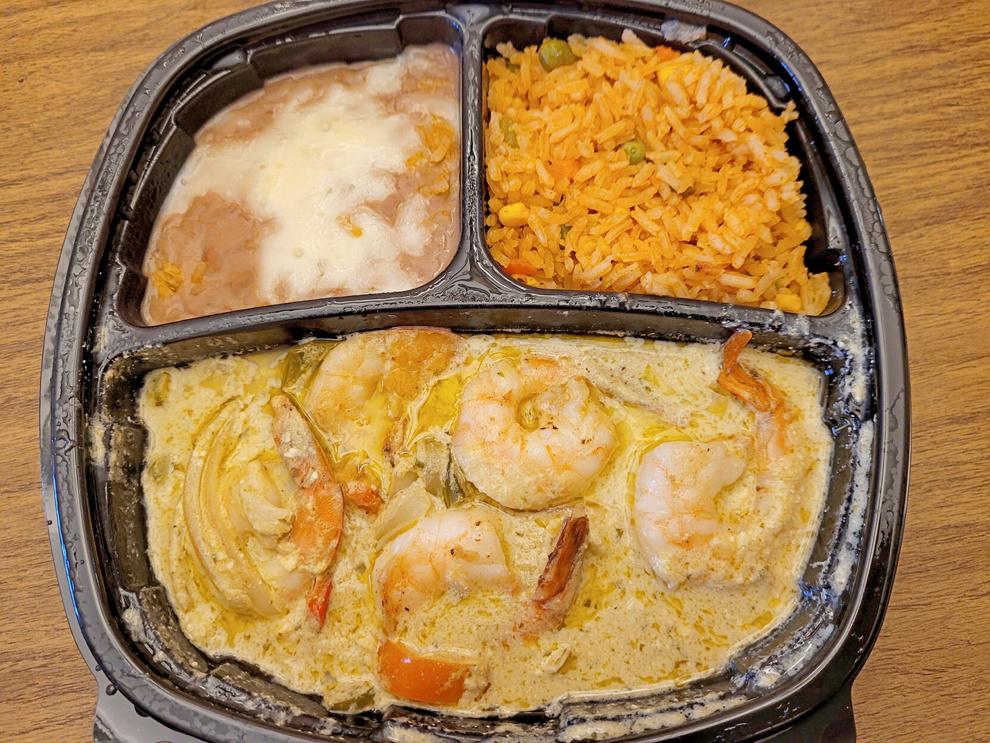 I decided to focus on some of their seafood dishes, as well as a couple of items you don't encounter often.
We began with fried calamari, mainly rings with a few tentacles thrown in for good measure. It was quite a generous portion, with the squid not overly breaded and virtually grease free. The dish comes with a smoky creamy chipotle dressing that imparts a nice glow on the palate.
Another seafood item we sampled was shrimp Cancun, a generous portion of eight large shrimp cooked to a perfect degree of doneness. It's served in a light green cilantro tinted sauce blended with fresh lemon juice and a touch of chiles, along with red and green bell pepper strips.
The last of the seafood items was pescado a la Veracruzana. It's usually prepared with red snapper, but also works with sea bass or other white-fleshed fish. The sauce contains capers, olives, sautéed onions and red and green bell peppers. The capers and olives provide more than enough salt, so I was dismayed to find that the fish fillet had also been apparently well salted.
For those watching their sodium intake, be sure to request that the fillet not be salted. Apart from the salt issue, the flavors were certainly evocative of this famous dish from Veracruz, Mexico.
The two non-fish items we sampled were both excellent. The queso birria was a quesadilla filled with a generous amount of stewed shredded beef (birria) accompanied by a cup of cooking broth to dip your quesadilla into. The chicken enchiladas topped with mole sauce were outstanding, filled with a generous amount of shredded chicken.
The dark brown mole was simultaneously both sweet and spicy, a result of a goodly amount of dark chocolate and medium hot chile powder, which coats one's tongue and allows the flavors to the linger on the palate.
Platters come with refried beans and an excellent rice dotted with corn, peas and green beans.
David Cohen is the former cohost of the PBS show "Table for Two."