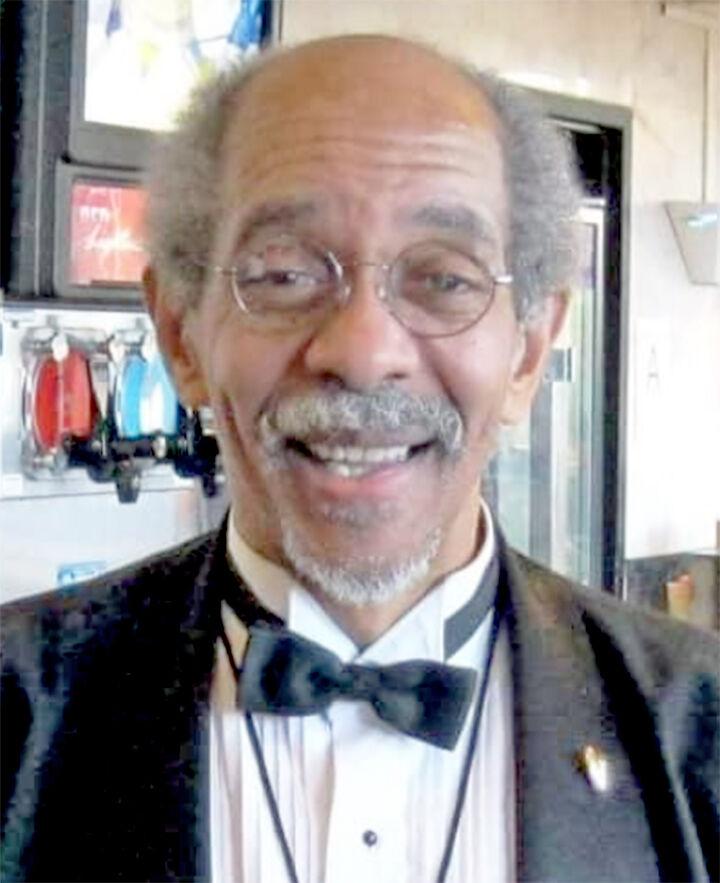 Every time theatergoers opened the door to the Studio Movie Grill in downtown Redlands, they would see a familiar face: Al Harris, a Redlands icon who died on Friday, Sept. 4. He was 70.
Harris worked as the floor manager in the Redlands location for 20 years. Before that he worked 26 years at theaters in Del Rosa and San Bernardino. Besides movies, he loved the Renaissance Fair and Comic Con and a highlight in his life was participating in the Redlands Christmas Parade a few years ago.
Studio Movie Grill employees set up a memorial for Al outside the ticket booth at noon on Labor Day.
"He loved movies and people and was a perpetual tourist," Candise Marquette said of her older brother. She lives in Florida and was touched when she heard of the memorial. The siblings grew up in San Bernardino, and because their dad was in the military, Al also got to live in Germany for three years as well as Texas and Maryland.
 "He has always been the same kind soul, soft spoken and he would always try to get people to laugh growing up," Marquette said.
For 46 years, Al greeted people with a big smile, high-five and a hug. Over the past weekend the news of his passing spread on social media in various Redlands and San Bernardino Facebook groups, followed by thousands of likes and hundreds of comments, where many remembered Al and his acknowledgement of them. Even people who came to the theater sporadically mentioned how Al would still remember them and make them feel special.
At the memorial, coworkers shared anecdotes of their always happy and positive colleague. They mentioned how Al would try to brighten up their day and make them feel better if they were feeling down.
Curtiss Strickland, supervisor of the dish room, said, "Wherever I went and people heard I worked here, they would ask if I knew Al and that they would remember him as a little kid. His high-fives and hugs. He was loved by thousands."
Projection Manager Nick Parker said, "Al would bring a smile to your face. I will remember his laughter to this day."
Julian Minicucci, a food runner, said Al would describe their work place: "Here is a place to get away from all the drama and get your spirits lifted."
Amina and Leila Mosaad came to the memorial with their mom and a friend with flowers and a poster board. They remembered Al from childhood. From elementary through middle and high school Al was a person they couldn't wait to see at the movie theater, to get a high-five and sometimes candy.
Their mom, Melani, said, "He is a success in how he made people feel. Our kids would look forward to seeing Al as much as they were about watching the movie."
Even old friends from his high school days visited the memorial. Diane Moore said he was the same gentleman as a 14-year-old as he was now. She said that when he fell ill this spring he said, "When I am feeling better I hope to come back to work." He never made it.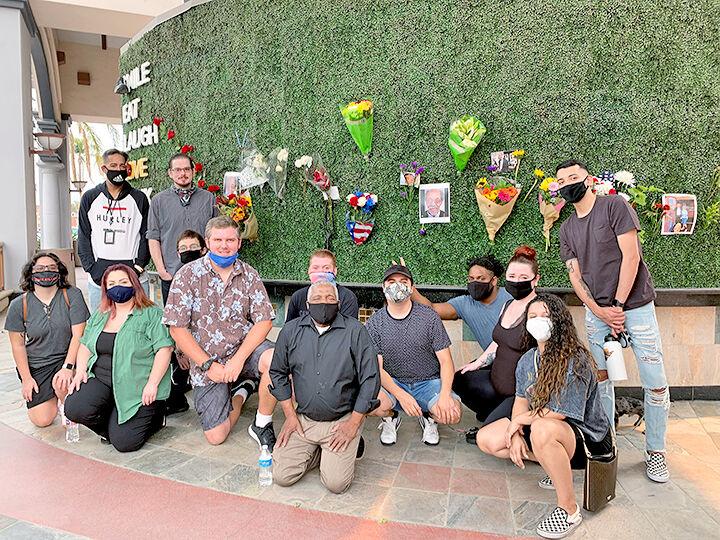 Social media posts echoed the same sentiments as at the memorial.
 Cathy Giltner Wilson wrote: "God Bless The Movie Man. RIP. I always looked forward to seeing his joyful and smiling face. He truly spread joy wherever he went.
"Our world would be a better place if more people were like him."
Sheila Hansberger wrote: "If you didn't know him when you walked in, you did when you walked out. What a sweet guy. RIP, Al."
Marquette said, "He would have been tickled pink about this. He would have been blown away. To have a kindness returned is very big."