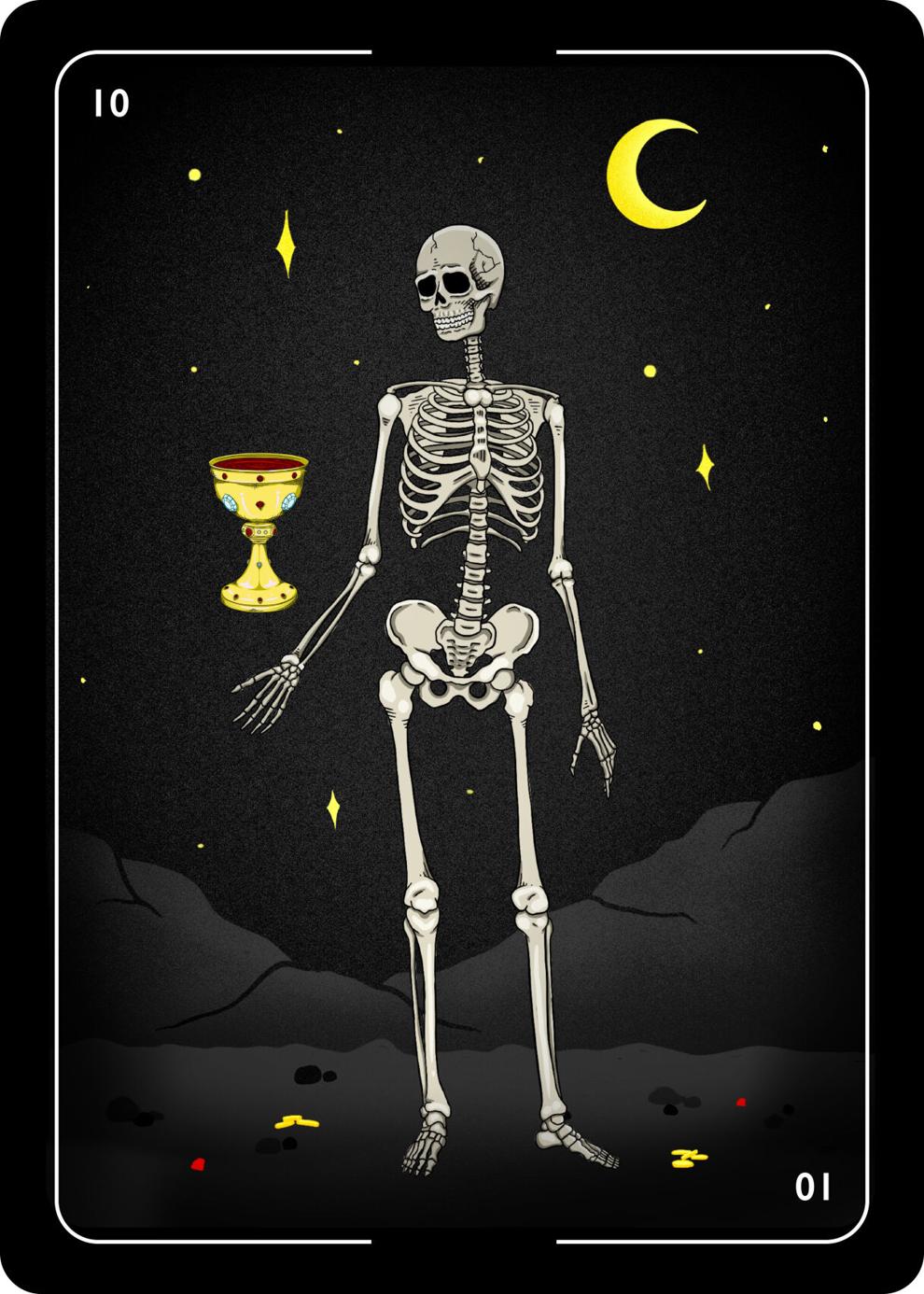 Eight fine art and design majors who are set to graduate from La Sierra University in June will put their talents on display this month during two virtual receptions and online 360-degree tours of their exhibits.
At 6 p.m. Sunday, May 16, the university's Brandstater Gallery and Art Design Department in Riverside will host an online reception for senior artists Blake Walker and Jackie Hernandez on Zoom video conferencing. The graduating students will present and discuss their bachelor of fine art senior thesis exhibition titled "Warp."
Hernandez is earning a bachelor of fine arts degree  in fine art and graphic design, and Walker is completing a bachelor of fine arts degree in graphic design and a bachelor of science in business administration/marketing. Their show will "present work that focuses on perception and how external and internal forces shape how we understand the world," the duo said in an artists' statement.
At 3 p.m. Sunday, May 30, a virtual gallery reception will be held on Zoom for six senior artists who are completing bachelor's degree art programs and will each give 6-minute presentations about their creative works displayed in a show titled "Anima."
The exhibit will feature the following artists and mediums: Katie Nichols, photography and book design; Aaron Partida, graphic design and video; Veronica Ramirez, graphic design, printmaking and video; Veronica Mwila, collage; Timothy Creitz, graphic design, video game poster design; and Serena Williams, graphic design, poster and packaging design.
Attendees of both receptions will be escorted through virtual walkthroughs of the physical installations at Brandstater Gallery with voice narration by the artists followed by individual slide presentations in which each artist describes their work. Each reception will conclude with an audience Q&A. 
"The past year of online learning was not what any of these seniors expected while finishing their degree, but I am delighted with the exciting creative work they produced for this exhibition," said gallery director and assistant art professor Tim Musso. "Both upcoming exhibitions represent the first time a physical installation of artwork in the Brandstater Gallery will be concurrently exhibited on the university's website as a virtual walk-through experience."
Attendees may join both the May 16 and May 30 Zoom artist receptions at https://bit.ly/3bmNEh3 and may also find the link in the gallery's @brandstatergallery Instagram profile. The "Warp" exhibit will run through Friday, May 21 in the gallery and will be available for viewing in the 360-degree virtual platform at lasierra.edu/brandstater. "Anima" will run through June 14 and will also be available for virtual walkthrough tours at the Brandstater Gallery's webpage.
For further information: Call (951) 785-2170 or email art@lasierra.edu.