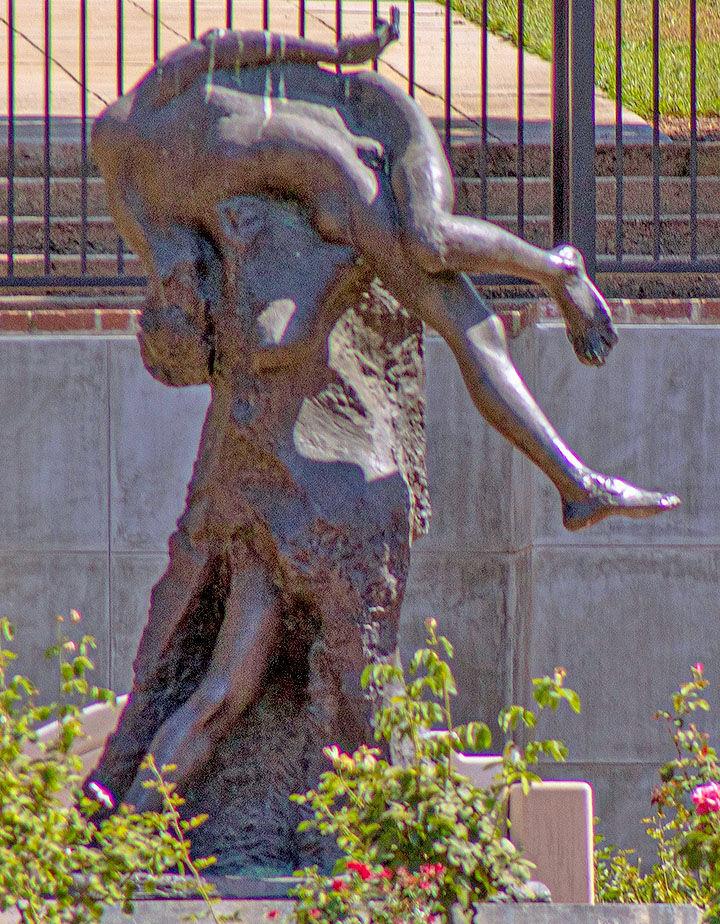 "American Deposition," a sculpture created by award-winning artist Jack Zajac, sits in front of the University of Redlands administration building.
 The dedication was planned in conjunction with the university's annual Alumni Founders Day celebration in 1972.
The work was purchased by the university's Art Department.
Born in 1929 in Youngstown, Ohio, Zajac's family moved to Southern California in 1946. He worked at Kaiser Steel to earn money to go Scripps College in Claremont.   
The sculptor started his artistic career as a painter. After winning the "Prix de Rome" for a sculpted piece, he began to concentrate his efforts of sculpture.
His most famous work is the "Easter Goal" series, characterized by humanistic themes dealing with religious sacrifice and Christian suffering.
Another Zajac sculpture, the "Redlands Deposition," a Christian-humanistic theme of the passion of Christ expressed in bronze, is in the sculpture garden at the Peppers Art Gallery.