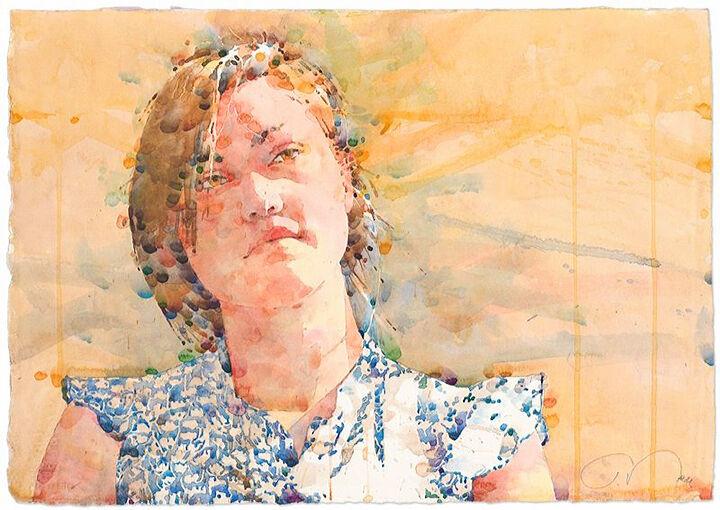 ­Previous featured artist Sue Priest has invited her friend and fellow artist Marly Walters from Crestline to the Redlands Art Association. Walters has been an artist her whole life. She grew up in Glendale.
"My mother was a dress designer who worked out of her house. I started drawing her renderings," said Walters of her childhood. "So I was influenced by her." Walter's painting career took off in 1968. She was mentored by artists in Westwood, for example, graphic designer for Cadillac, Van Kaufman, and abstract painter Keith Finch.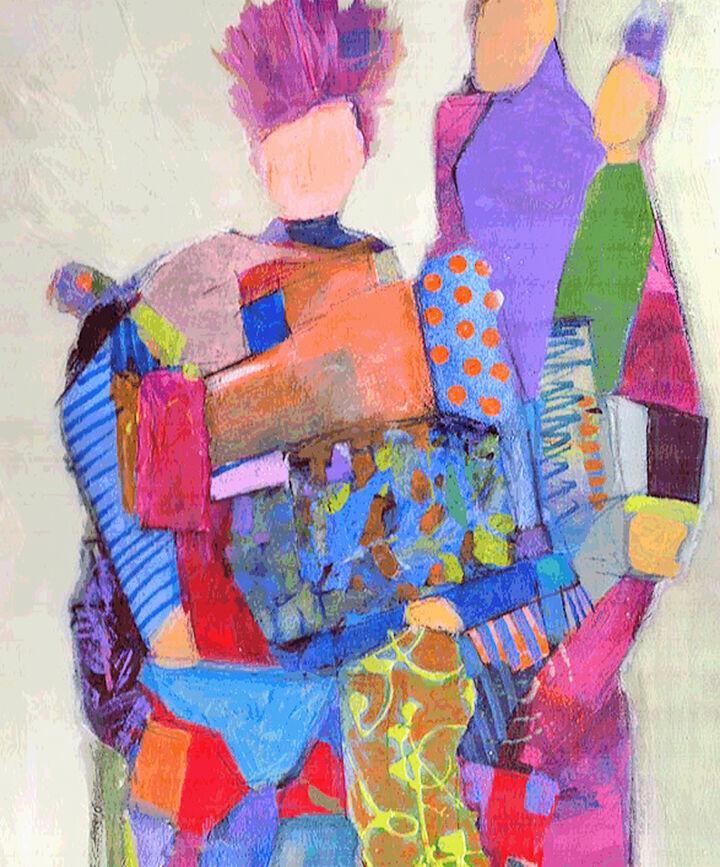 Walters enjoyed painting abstracts even though she didn't really appreciate the style until the past 10 years. For decades she primarily painted still life and landscapes. In her professional life she worked for director Robert Altman for a while, then had a hair salon on Westwood Boulevard while raising her son. She sold her artwork in the salon as a hobby income.
In retirement she moved to Crestline.
"I began to paint trees and one day I decided I didn't want to paint any more trees and I went back to abstracts," she said. "It was play for me."
She finds inspiration meeting fellow artists, and "I get really inspired going on YouTube and the internet," she said.
She is always working on making her art better. The last 18 months have been particularly experimental for Walters.
Walter's artist statement describes this experimental stage.
She doesn't plan what she paints. Instead, she focuses on color, composition, and shapes; and this process seems to unfold into a mess or a beautiful painting. Often, knowing when to stop is the key to a wonderful painting.
"When you paint, it's such therapy. It really puts you out of this world, the problems, and it just really takes me out of what's going on," said Walters.
"I've been really proud of my work always, but I don't paint to please anybody. I paint because it's a challenge to myself. I think my biggest accomplishment is I made it to 87 and I'm still painting."
Even though Walters has had eyesight problems this past year, it hasn't slowed down her art. Her artwork is represented at the Mountain Arts Gallery and at the Art & Wine Festival in Lake Arrowhead, where she has won praise. Abstract paintings as well as collages made with paper, acrylic and pen will be available at the show. Recent works by Walters include handmade paper. She has experimented with vases and lamp shades that she might bring along, too.
It's the first time Walters is a featured artist. "I would like to do more in Redlands, I really like the place, nice people," she said.
Walters' friend Sue Priest is a jewelry artist who also makes flame paintings on copper, a unique type of artwork. She was the featured artist in October 2020.
Come meet Marly Walters and fellow artist Sue Priest at the open house event at Redlands Art Association from 1 to 4 p.m. Saturday, Jan. 14.