More than 80 University of Redlands supporters celebrated the dedication of the Metrolink train station that will be the end of the line for the Arrow train and the centerpiece of the future University Village.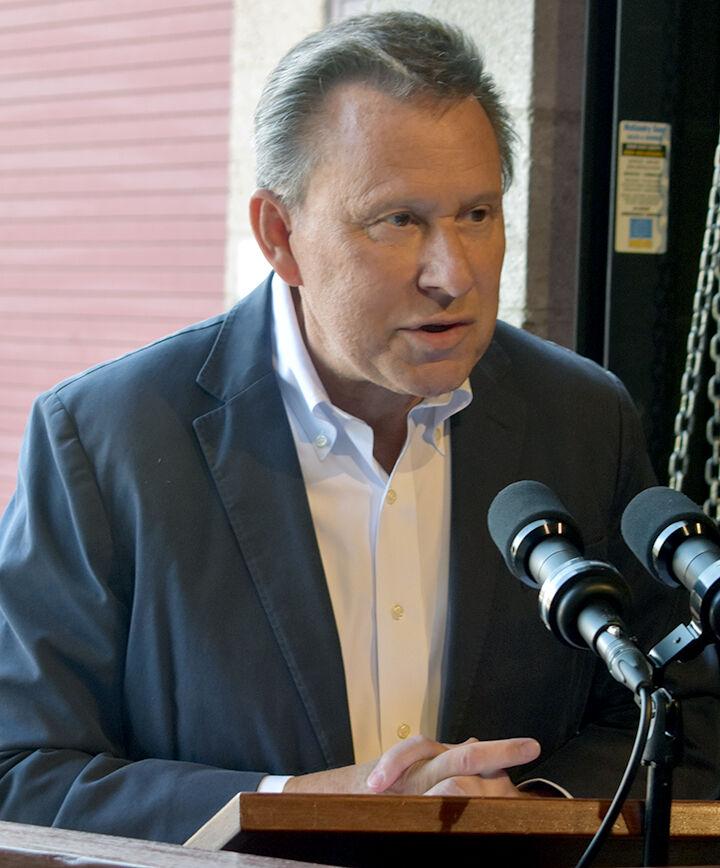 "This dream will become a reality in 2022 when passenger service is scheduled to begin," said University President Ralph M. Kuncl, who is leaving his positon soon.
It will be several years before the first phase of University Village will begin, he said. The village is envisioned as a 30-acre social and cultural hub with residences, a boutique hotel, shops, a food hall, an upscale restaurant, green space and more.
"I'll end my tenure at Redlands where I began it nine years ago," Kuncl said, "In 2013, I asked you dream with me. … I ask you to continue to imagine and dream of a University Village that's a vibrant place to live, dine, work and play."
He envisions a village that would feature high-quality, multigenerational residences that would be attractive to faculty, alumni, graduate students and the community. He praised architect Brian Bloom for creating a pavilion that will look like it's been on the university campus forever because it's architecturally aligned with the rest of the campuses' iconic buildings.
KAR Construction, based in Ontario, was the contractor.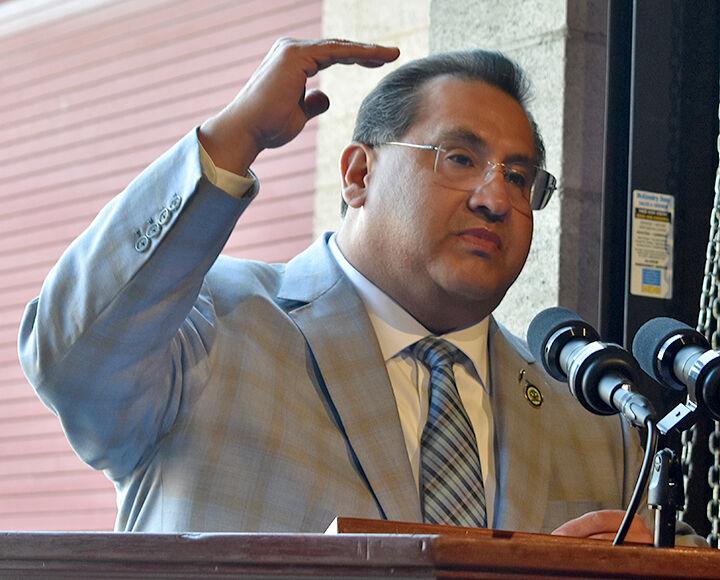 An early supporter
Assemblyman James C. Ramos, a Democrat from Highland, was a major supporter of the Redlands rail project and worked to make it happen as chairman of the San Bernardino County Transportation Authority.
In 2004, when San Bernardino County voters extended Measure I — the half-cent sales tax to fund transportation projects first approved in 1989 — it called for the rail to Redlands project.
The plan lost traction by the time Ramos was elected to the Board of Supervisors in June 2012, he said.
"But we were able to bring it back up to one of the top categories that the county Transportation Authority would then move forward on."
A stakeholders committee was formed and the University of Redlands was one of the first to offer space for their meetings, which drew members of the public to join the discussions. Ramos thanked Kuncl for that.
"This rail-to-Redlands line will be the first zero-emission train in the United States," he said.
The trains will first be powered by diesel electric multiple units starting next spring. By 2024 they will run on hydrogen-powered zero-emission modular units.
"Public transportation is something we see as a way of the future coming together to get people to move forward," he said. "It's a way that we're going to be able to talk about the environment, making sure that the air is clean around us. And to have that here in the city of Redlands and the University of Redlands to have the first zero-emission train is nothing short of being a model for the rest of the state and the rest of the nation to follow."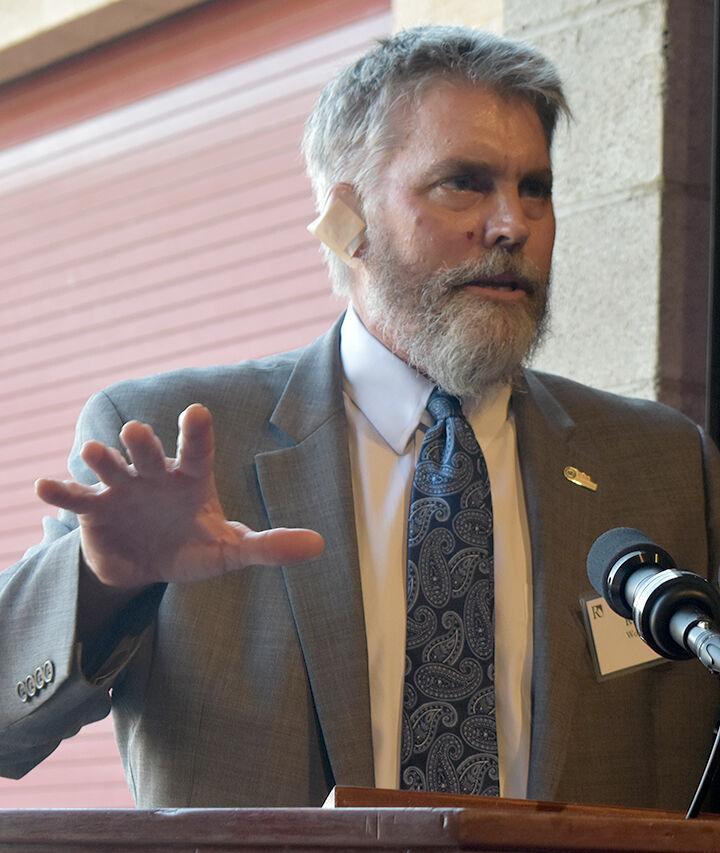 Best station
Ray Wolfe, executive director of the Transportation Authority, called the station magnificent and thanked Kuncl for his leadership.
"This would not be here today if not for the leadership and the partnership that you've created between our agencies and all the stakeholders that came together to realize this magnificent station," Wolfe said. "This may be the most beautiful station in the entire Metrolink system."
He said the county is taking a leadership role in Southern California and in the country by looking at innovative technologies and the bringing them to life — not just talking about them.
Mayor says thanks
Mayor Paul Barich told the gathering he has been around Redlands for "exactly 67 years today. I've seen a lot of changes at the University of Redlands."
His father was a coach at the university.
"I've been hanging around at the University of Redlands forever," he said, "and the improvements you have made since back in the '60s has been phenomenal."
He saluted Town and Gown, which has worked with the city on events and provided scholarships to students for 100 years.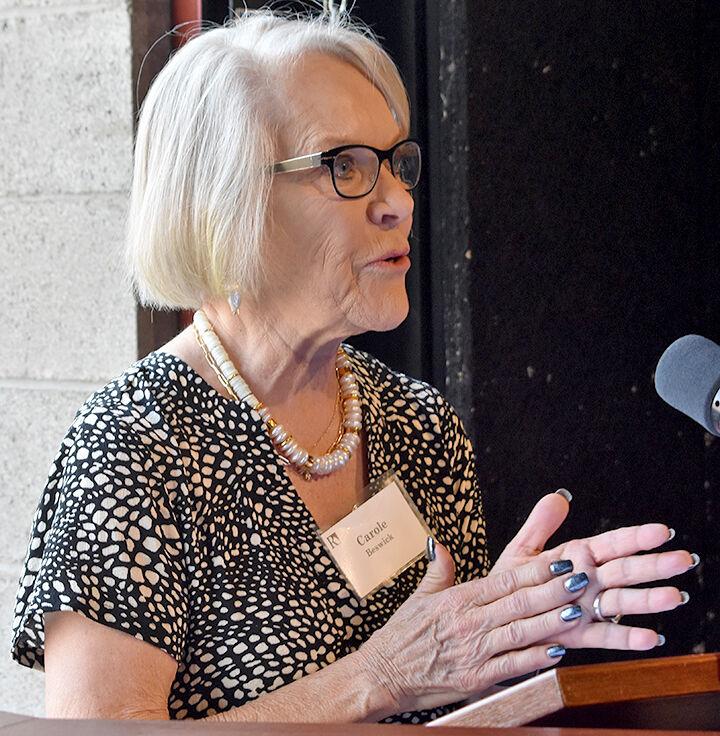 Long time coming
Carole Beswick, a university trustee who was mayor of Redlands from 1983 to 1989, served as master of ceremonies and brought a deep perspective on the campaign to bring trains to Redlands.
"This has been a longtime project," she said. "This didn't just happen. The platform is a more recent project. The train first was proposed and funding began to be envisioned in the '80s, and at that time I actually was mayor. This speaks volumes about what we can do as partners and with regional planning what we actually can do to make it happen.
"Here at the university we wanted to have a platform that says, 'You're at the University of Redlands,' and I think we succeeded."
She called the event a historic moment for the city, the university and the Transportation Authority.
"We have a lot to celebrate as we worked diligently for decades to make this happen," Beswick said. "Seeing this longtime project come to life gives me hope and speaks volumes of the power of partnership."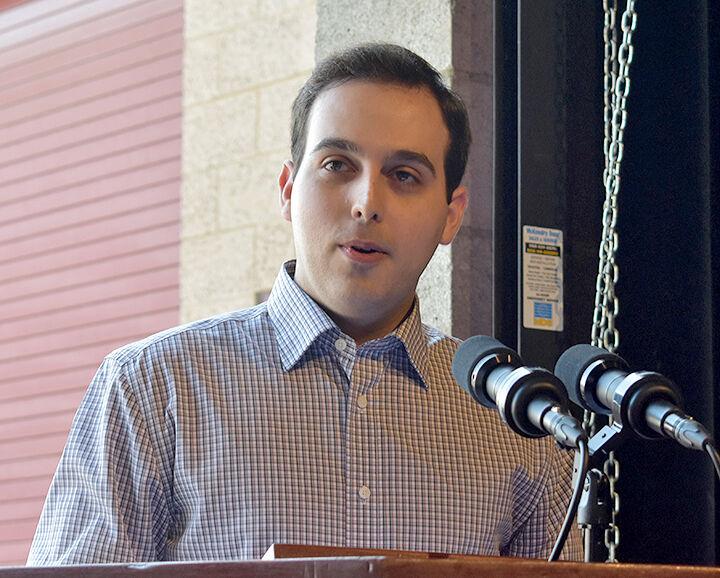 Why this matters
Evan Sanford, a 2017 U of R graduate who revived KDAWG Radio and hosted "Inside the Studio with Evan Sanford," now works for the KESQ TV in Palm Springs.
He didn't have a car when he was a student and recalled the challenge of public transportation. It took more than just a train to get here.
"Not only did I have to rely on a friend to drop me off at the San Bernardino station, but after getting to Union Station I would have to take a subway to Universal and then a bus home," he said. "Then I'd have to do it all over again to come back.
"Having this extension means so much more than most people would understand."
He recalled Kuncl's inauguration speech, envisioning a young woman stepping off the light rail extension off at the University Village station.
"She would find herself on a new south campus and exploring the most progressive, advanced college community she could ever imagine."