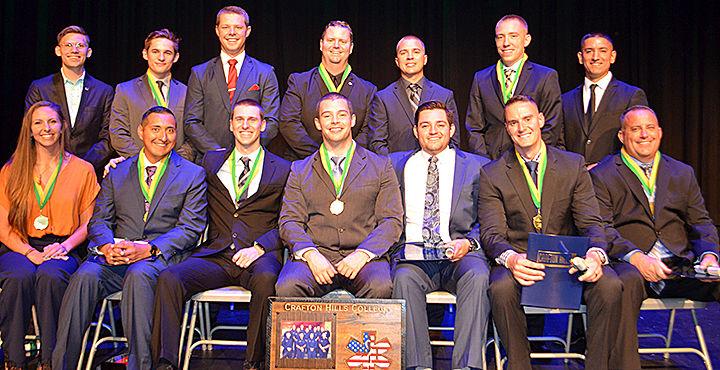 Fifteen members of Crafton Hills College Paramedic Class #91 were honored in a ceremony was held Friday, Aug. 9.
The 15 graduates learned to provide the highest level of pre-hospital care during an intense 10-month program.
Yucaipa Fire Chief Grant Malinowski offered advice and reminisced about his experience as an alumnus of the Crafton Paramedic Program 17 years ago.
"An education is only as good as the faculty instructing it, and you have the best," Malinowski said.
"If you look around at the leaders in our profession, odds are that Crafton Hills College is a part of their background."
 To be eligible for licensing as a paramedic in California, students must pass National Registry written and skills examinations.
Graduates of Crafton Hills College Paramedic Program have a 96 percent pass rate on the national registry exam over the last three years. Over 95 percent of program graduates are employed as paramedics within six months of graduating.
 The Crafton Hills College Paramedic Program is accredited by the Commission on Accreditation of Allied Health Education Programs (www.caahep.org) upon the recommendation of the Committee on Accreditation of Educational Programs for the Emergency Medical Services Professions (CoAEMSP).
This premier program is accepting applications for spring 2020 through Aug. 30.
Learn more at craftonhills.edu.