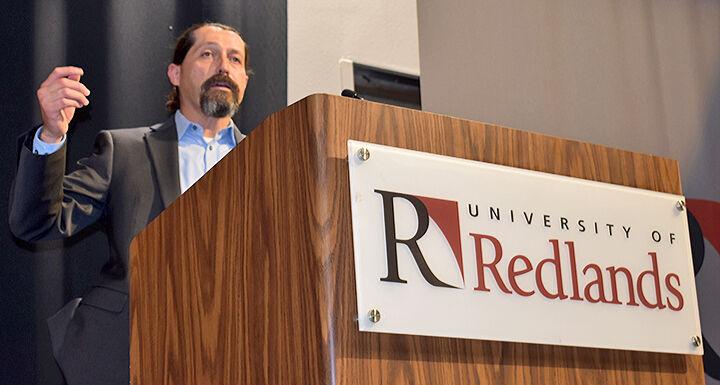 The Redlands Police Department's Officer of the Year for 2021 is Detective Eric Strobaugh.
Strobaugh has been an officer with the department since 2008, and in 2018 he promoted to the rank of corporal/detective. Strobaugh is assigned to the specialized unit of the Street Enforcement Team, where he has done exceptional work, said a city press release.
He recognized a growing trend in fentanyl overdoses within the city and wanted the department to be at the forefront within the Inland Empire in investigating the cases.
Strobaugh sought and obtained training for his team and was instrumental in developing the response protocol. He developed strong working relationships with other organizations to ensure success.
To date, he has directed the team in solving multiple fentanyl overdose cases, which necessitate the time, effort, and evidence often required of the most difficult investigations.
Strobaugh is the embodiment of the work ethic of a "quiet professional," and he has been an excellent mentor and teacher to his team members, said the release. "He maintains a quiet demeanor, but has earned the respect of his team and supervision for his humility, willingness to help others learn and develop, and his professionalism and ability as a detective." ­­