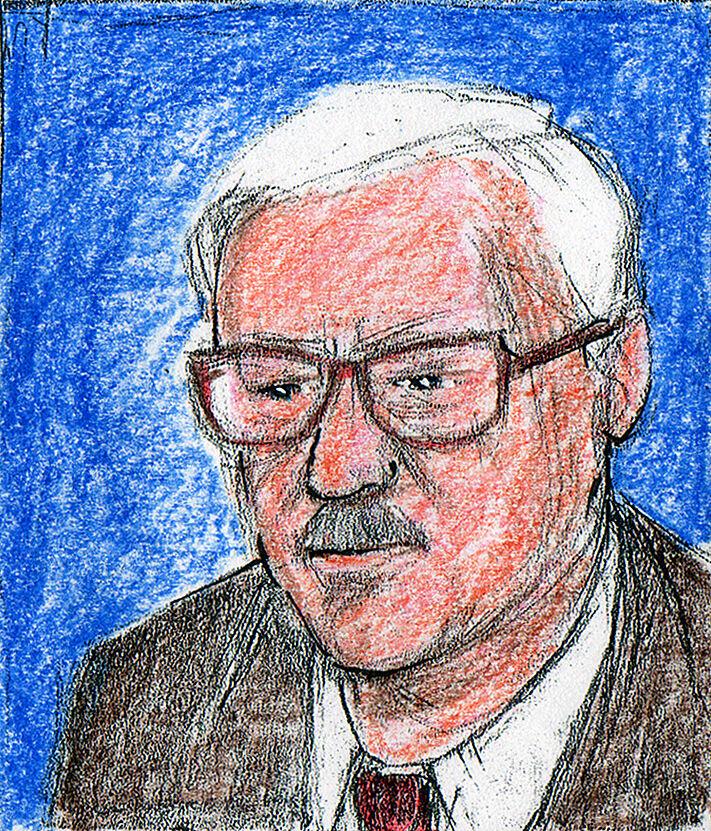 Two years ago today, I was a day away from my deadline to produce the first edition of the Redlands Community News. Although I was thrilled to be part of a new newspaper in my hometown of 22 years, it was not a good week for me.
We had 36 pages, larger than any paper I produced in my 15 months as editor of the Highland Community News. In my 50 years of working for newspapers, I almost never missed a deadline. That week, I was five hours late.
Fortunately, we had a strong lead story about a former University of Redlands professor, Julian Lee Roberts Jr., who was gravely ill and ended his life using California's Death with Dignity law.
Unfortunately, I didn't plan for a 1,500-word story on top of the centerpiece about the new Emergency Department at Redlands Community Hospital. The Roberts story jumped three times — a no-no in the newspaper industry. We lose readers every time a story jumps. The rule is one jump per story.
Centerpieces were a tradition I started in Highland. They give us room to present a long look at major issues and developments, starting on the front page and jumping to what we call a double-truck, which straddles the middle two pages of the newspaper.
By this time last year, COVID had struck and I had to lay off one of my two reporters. Centerpieces became a rarity.
There are signs of hope, despite the announcement this week that there will be no Redlands Bicycle Classic this year. High school sports are back, which is great news for our new sports editor, John Murphy. The lower grades of Redlands Unified School District return to in-person learning on Monday, and the school board is considering opening middle and high schools soon. And the county is hiring lifeguards for its swimming programs at its parks, including Yucaipa Regional Park.
With the county's drop from the Widespread (purple) Tier to the Substantial (red) Tier, more businesses are able to open with modifications. The trend is edging toward the Moderate (orange) level. As more businesses open, we hope more advertisers will return to the Redlands Community News.
As COVID eroded our advertising base, the newspaper has shrunk from 24 to 28 pages a week to 16 to 20. Despite concerns that the volume of local news might shrink with fewer events to cover, it hasn't. I still edit 50 to 60 stories a week but have room for 30 to 40.
We have established the paper as the most complete source of news for Redlands and surrounding community. We truly appreciate your continued support.