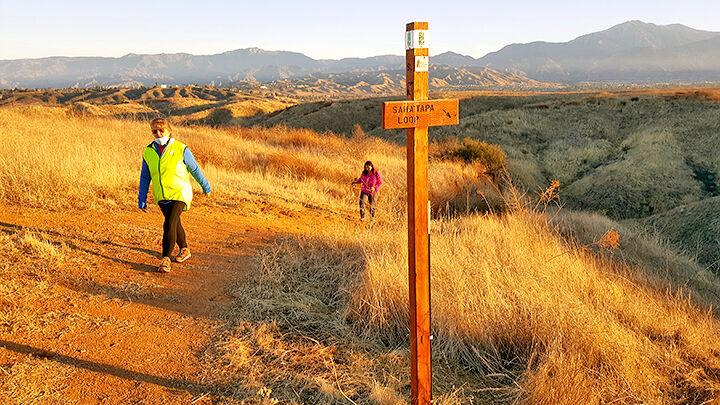 Participants in the Fresh Air Challenge to Redlands residents to log 1 million miles in January have a long way to go.
The city and the Redlands Conservancy promoted the Fresh Air Challenge to encourage residents to enjoy Redlands 28 miles of trails and some 300 miles of streets during the pandemic by walking, in wheelchairs or running, and on bicycles or on horseback.
The goal of one million miles might have been a stretch.
"We've recorded 9.200 miles," Kathy Behrens, coordinator of the event for Redlands Conservancy, said on Tuesday.
She said they've gotten a lot of positive feedback from participants regardless.
"It feels good to work together toward a goal, even if it's a ridiculously extravagant goal that we have no chance of achieving," she said. "This is a building year, and we'll be able to use what we've learned to plan for success next year."  
So far, 77.3 % of the miles have been logged by foot or wheelchair, 22.4 % by bicycle and the last 0.3 % are equestrians. Behrens suspects the numbers might change as they encourage more cyclists to record their miles.
"A million miles is a lot, and we need their help to reach it!" she said.
One of the people with an impressive number of miles is Andrew Glaze, a Redlands resident and fire captain with the La Verne Fire Department.
"I am an ultrarunner who ran 1,066 miles last month. My favorite place to run is Oakmont Park and the Carriage Trail," he said.
He passed 300 miles in the first 11 days.
The most popular trails are Oakmont Park/Herngt "Aki" Preserve and San Timoteo Nature Sanctuary.
"One of our goals was to introduce people to the trails," Behrens said.
Participants log their miles on the 13 different trail options and "rambles" around town. The top team in the challenge is the 4:45-ers group with 280 miles total so far. Redlanders Anneli Pendley and Tina Kundig are the leaders, who meet early to be ready for work at 8 a.m. They walk 5 to 6 miles each day.
Not everyone walks this much. The majority have reported 30 miles or less.
"We are a pretty active family, but this challenge is definitely increasing our efforts," said Kerry Dunn, who has a team with his wife Pam, daughter Loralie Hayes and granddaughter Brooke Hayes.
They were in the top 25 as of Wednesday.
January is the goal-setting month of the year.
"Some people are trying to get to all the trails during the month," Behrens said. "Others have set a goal for miles to walk. And others are asking friends to support them in fundraising, so they earn their T-shirt."
She said grade school, high school and college students can earn a T-shirt with a minimum contribution of $20 each.
"We wanted to encourage our young people to register and get out and get moving," she said.
For regular participants, a $150 fundraising effort will earn the limited-edition Fresh Air Challenge T-shirt.
"Since we offer free registration with a scholarship for anyone who requests it,
"I want to encourage everyone reading this article to go register now, and of course, you can back-date any activity that you've already done this month," Behrens said.
So far 250 participants have registered, and the organizers hope to reach at least 1,000.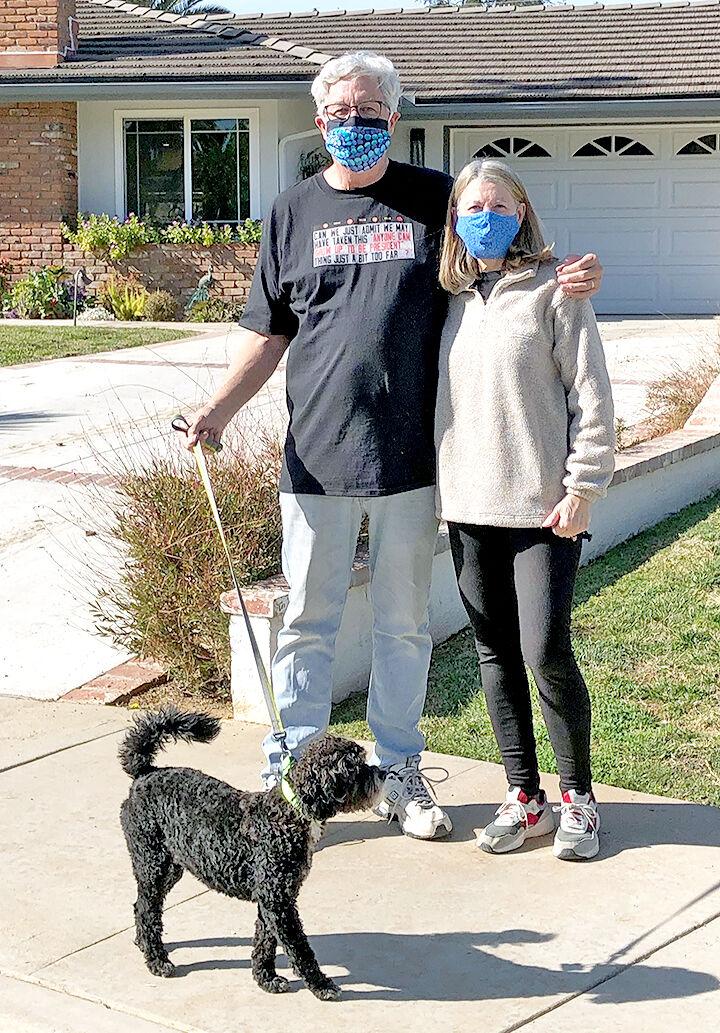 Behind the Fresh Air Challenge
Usually, the Redlands Conservancy host an annual social in the fall with silent and live auctions provided by donations from local businesses.
Because of the pandemic, they were not able to follow tradition and had to think outside the box.
After several ideas were shut down, they came up with the idea of spreading an event out over time.
"Being able to do this separately, but together was one of the key points in getting the City to co-sponsor with us," Kathy Behrens explained,
"Once we latched onto this concept, we saw that it would be a great way to both expand our base and educate more people about the open spaces and trails that we manage."
By the numbers
Modes of transportation: 77.3 % on foot or wheelchair, 22.4 % by bicycle and the last 0.3 % by horseback.
Leading participants: 4:45-ers group with 280 miles total so far. They start early in the morning so they can get to work by 8 a.m.
Most popular trails: Oakmont Park/Herngt "Aki" Preserve and San Timoteo Nature Sanctuary.
To sign up: Visit redlandsconservancy.org/freshairchallenge/
Find results: cityofredlands.org/fac-dash
Miles logged as of Tuesday afternoon: 9,200.­
Did you know?
The FRESH AIR Challenge is an acronym:
Fund
Raising
Exercise to
Support our
Hometown by
Asynchronous
Independent
Rambling!
(Asynchronous means "not existing or happening at the same time.")