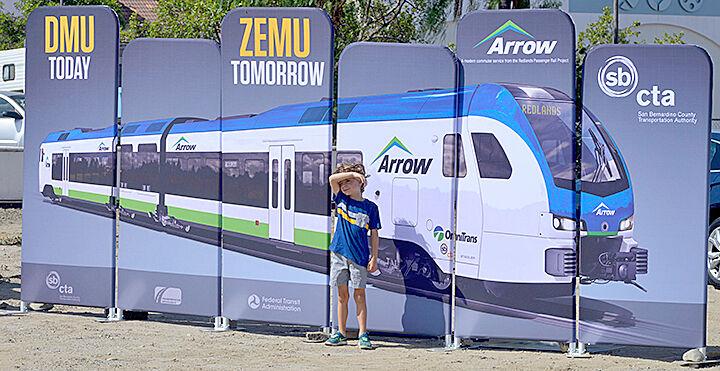 The San Bernardino County Transportation Authority will start testing Metrolink trains on the Redlands Passenger Rail Project next month, said a spokesman.
Tim Watkins of the San Bernardino County Transportation Authority told the Redlands City Council Tuesday that construction is almost complete, which will lead into the next phase of testing.
"There are nine miles of new track, 24 quiet-zone crossings, new gates, signals, signs and warning devices," said Watkins. "Testing has already begun with gates and signals. We will start testing the Metrolink train in the next couple of weeks, and it will last a couple of months. While that is going on, the new diesel multiple unit (DMU) vehicle will arrive, and we will start testing that around the new year for alignment."
The diesel-power trains being constructed for the 9-mile route between Redlands and San Bernardino won't be tested until the end of the year.
The Diesel Multiple Units, known as DMUs, are still being built in Utah, he said. When they're ready to go, they'll be shipped here by train.
"They're not tested yet," he said. "All the testing will be done here."
Zero-emission hydrogen engines, the first it the United States, will be introduced in a few years.
Watkins expects daily service will begin next summer.
The $359.7 million project is being funded by $86 million in federal funds, $164.6 million in state funds and $109.1 million from Measure I, the half-cent sales tax increase approved by voters in 1989 and extended in 2004 until 2040.