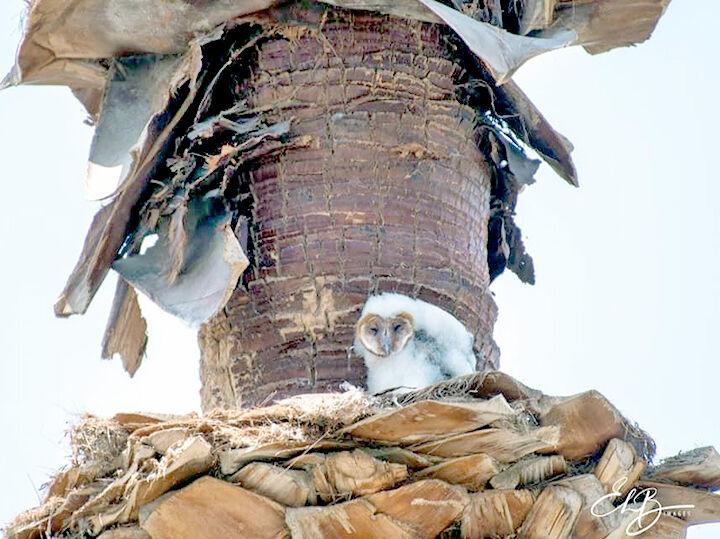 Springtime in Redlands practically commands Redlands' residents and visitors to get outside, whether on the trails or in their own backyard. As manager of the city's natural open spaces, Redlands Conservancy hopes everyone, including the four-legged and feathered wild residents, will be able to relish the beauty and bask in the warm spring air.
Whether hiking, mountain biking or horseback riding, visitors to San Timoteo Nature Sanctuary or Herngt "Aki" Preserve in Live Oak Canyon will best enjoy their experiences if they follow a few recommendations. First, stay on the trail. Spring is the season when reptiles come out of their hibernation, and they are ready to rock 'n' roll. Rattlesnakes in the deep grasses off trail are impossible to see until the hiker is ready to step on them. Hikers should believe any snake seen in the vegetation or on the trail might be venomous and should stay away. Humans are visitors in its home, after all.
Second, all dogs must be kept on a leash. It's lovely to watch the dogs romp and bounce in the grasses — until they encounter a rattlesnake or a coyote. A snake bite will be deadly to the dog, and a coyote encounter is a guaranteed trip to the vet.
Third, trail users should be prepared for a lot of bright sunshine. Wear a hat and carry a bottle filled with cool, refreshing water. Strong hiking shoes will also enhance the experience. And while the visitors are on site, they should definitely look but not touch. Rocks, flowers and twigs must be left where they are first seen.
Springtime also reminds people about gardening chores, especially once the gophers and ground squirrels have come out of their winter nests. The temptation is great to unload a barrage of rodenticides when confronted with piles of fresh dirt where the newly planted navel orange tree once stood. Chemical treatments that are designed to kill rodents will also kill the predators that eat the rodents — hawks, owls, coyotes, snakes. The rodenticides that residents use become a death sentence for the very animals that will do the rodent-ridding job themselves. The conservancy urges residents to find another way to rid the garden of the damaging critters.
Just as snakes come out in springtime, birds inevitably make their nests and raise their chicks in spring and early summer, right about the time the homeowner sees trees that need trimming. According to Master Gardener Linda Richards, it is against California law to disturb active nesting birds. When the tree trimmer sees an active nest, the trimmer must not disturb it. Richards recently reported that an active owl nest in Redlands was destroyed by a tree trimming company. Of the three owlets in the nest, two were rescued and are doing well, said Richards. The best time to prune trees to avoid active nests is September through December.
Springtime can be a glorious time for everyone — human life and wildlife — when Redlands' residents and visitors take a thoughtful approach to enjoying the outdoors.