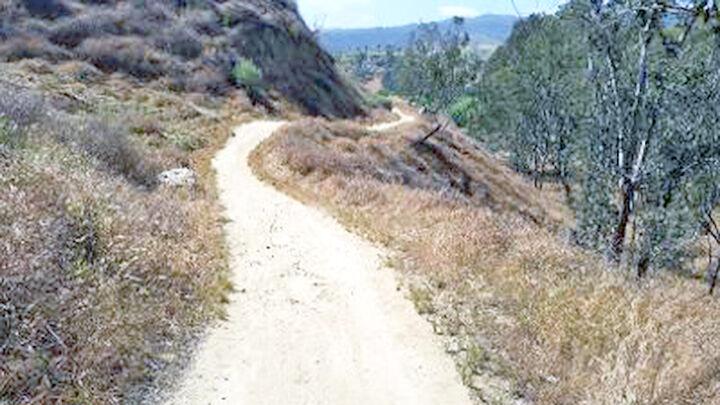 If it's New Year's Day morning, and you're still sipping your morning beverage, you're already several hours late. The Fresh Air Challenge began at 12:01a.m. and you could have already walked, jogged or cycled several miles.
Throughout the month of January, Redlands residents and friends are challenged to walk a million miles in a month for the Fresh Air Challenge, an event co-sponsored by Redlands Conservancy and the city of Redlands.  
According to conservancy, the event is designed to encourage COVID-constrained folks to get outside and enjoy the fresh air safely — masked up and physically distanced — while they cover as many miles as possible. Participants can register anytime at redlandsconservancy.org/freshairchallenge and click on the Register Here link, or the Request a Scholarship link. The small registration fee will help support the Conservancy's projects and programs, but people who need assistance may register with a scholarship available through the Conservancy.
Participants are encouraged to seek pledges of support per mile from friends, family, colleagues, and neighbors, and also to form teams with coworkers, family, church members and business associates. Both forms are on the web site; click on the links Sponsor a Participant and Register Your Team.
Once registered, participants can start their new walking or cycling or horseback riding regimen, or just keep up their regular routine. It's an excellent way to shake off some of the COVID or holiday-related weight gain.
"We call that the Ramble," said Kathy Behrens, conservancy board member and event creator and coordinator. "Participants can ramble or cycle on their neighborhood streets, or the city's beautiful avenues or on our wonderful trails. Maps for the trails are available on our website, and the well-maintained trails can be found throughout the town."  
Reporting the miles covered is as critical as is covering the miles, Behrens said, so she can track the total miles for the month. At the same web page, participants can click on the Report Your Miles link, and follow the simple prompts.  
Behrens said even folks in other communities can register to add their miles to the Fresh Air Challenge total.
"It's time to hit the trails, or sidewalks or streets," said Behrens. "Don't forget to record your miles! You can register anytime during the month, even at the end. What better New Year's resolution could you make than to explore all of Redlands' trails?"
Redlands Conservancy invites all of Redlands' residents and friends to get out, get going and get (and stay) healthy by being part of the Fresh Air Challenge for 2021.
Fresh Air Challenge
What: A challenge to all 70,000 Redlands residents to walk a total of 1 million miles. That's am average of 15 miles for each resident, a half mile per day.
When: January
Where: Redlands streets and the 28 miles of trails maintained by the Redlands Conservancy..
What counts? Walking, jogging, running, bicycle riding and horseback riding.
Cost: $25 for individuals or $40 for households.
T-shirts: Participants who raise at least $150 get a Fresh Air Challenge T-shirt.
To register: Call (909) 782-6208 or visit redlandsconservancy.org/event/fresh-air-challenge/
Track your miles: The website tells you how.