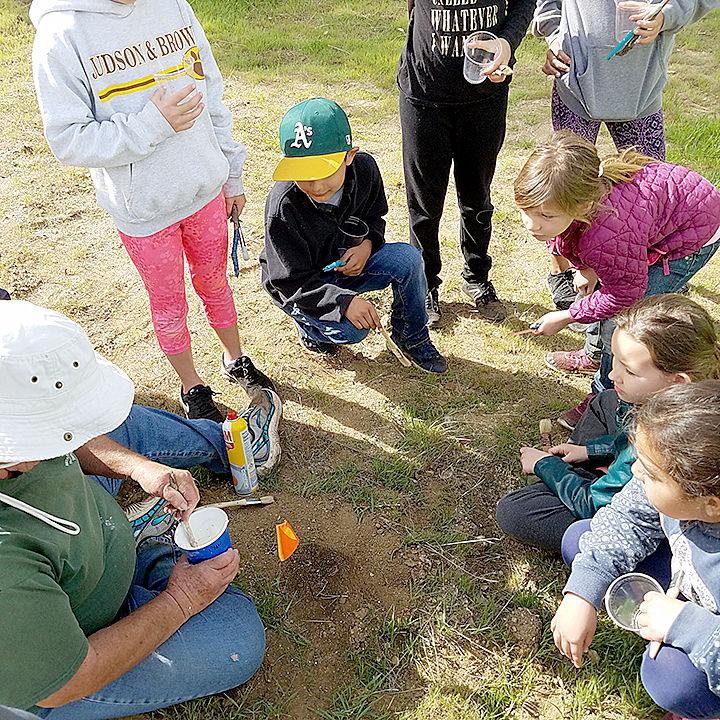 Wildlife homes, native plant seed balls, dirt digging, oak restoration, wildlife secrets — all these are the subjects of discovery for young, old and in-between at Redlands Gateway Ranch in Live Oak Canyon.  Redlands Conservancy's Canyon Environments Education Program (CEEP) resumes on Saturday, Sept. 21.
The conservancy's Outdoor Education Coordinator Kathy Havert has organized four CEEP Adventures for the 2019 fall session. All the programs are free and open to the public, starting with the Sept. 21 program, "Wildlife Home Construction." Havert invites young people to join her and the volunteer crew in making comfy homes for the flying variety of wildlife at the Gateway Ranch.  
"Kids will discover what the birds need and we'll show them where to place the boxes they make," Havert said. "They will become mini-experts in the lifestyles of the birds."
Havert advised that a parent or guardian accompany children younger than 10. As always, kids should wear closed-toe shoes and comfortable clothes they can get dirty. This program goes from 9 a.m. to noon.
A two-day program on Oct. 12 and 13 will involve the kids in making seed balls to launch onto the nearby hills. They will then plant seedlings from the native plant nursery
"These are great ways to connect kids with planting," Havert said. "It's hands-on from the beginning. And planting seeds with the seed ball teaches them patience as they have to delay their gratification until the seeds actually take hold."
Havert said the autumn season is a good time to plant, as the summer heat is gone and the coming rain will give the plants a boost. She said this workshop will teach kids about the techniques to use to retain water around the plants, how to avoid predators and how to protect the seedlings from foraging deer, ground squirrels and mice.  
"They should all come prepared to dig in the dirt, and maybe get muddy, too," she said, adding that Gateway Ranch has tools, but kids can bring their own if they wish.
The Saturday, Nov. 16, program, also 9 a.m. to noon, will feature planting in the native garden. Kids will help plant live oak seedlings in the new oak forest area. At one time, California live oaks covered the land in Live Oak Canyon and throughout the Yucaipa area. With the work from the Gateway Garden Team, oaks are being started from locally collected acorns and then transplanted throughout the Gateway Ranch and Herngt "Aki" Preserve.
The final adventure for the autumn session will be on Dec. 7 and/or 14, and will involve planting more live oak seedlings, this time collecting acorns from the mature live oak trees at Herngt "Aki" Preserve.
Havert and the staff will show kids how to discover whether or not the acorns are good for germination.  Once they return to Gateway Ranch, they will place the acorns in large flats of specially blended soil or set the acorns in water to soak for a week.
"Long pants, closed-toe shoes, layered shirts — kids, and parents, should be prepared to get dirty," said Havert.
Canyon Environments Education adventures
Saturday, Sept. 21: Wildlife home construction — building birdhouses and placing them in trees.
Saturday and Sunday, Oct. 12 and 13: Planting seed balls.
Saturday, Nov. 16: Planting live oak seedlings.
Saturday, Dec. 7, and/or Dec. 14: Planting more live oak seedlings and gathering acorns from mature trees.
Reservations required: Visit redlandsconservancy.org or call Kathy Havert at (909) 815-6368.
Where: All the adventures start at Redlands Gateway Ranch, 31313 Live Oak Canyon Ranch.
Cost: Free.